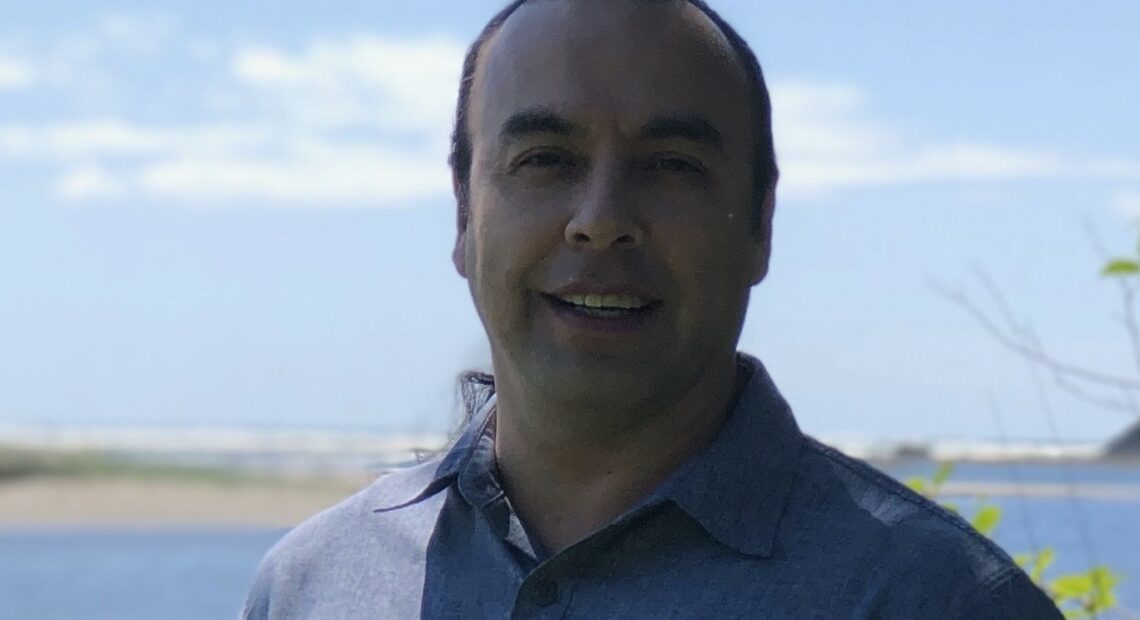 Native American Heritage Month — In their own words: Timothy Greene
For over 30 years, Native American Heritage Month has been federally recognized. Northwest Public Broadcasting reporters are interviewing Indigenous people from throughout the region to learn what they think about the month and what they want people to understand about their culture and who they are. Lauren Gallup spoke with TJ Greene, Chairman of the Makah Tribe.  
"My name is Timothy Greene, TJ Greene. I'm the chairman for the Makah Tribal Council out in Neah Bay, Washington."
Greene said he sees Native American Heritage Month as an opportunity to communicate the needs of the tribe.
"There's a vast number of issues that we've been working to get people's attention, to get our government's attention and the general public's attention, so they can help us push these commitments that the government's made to us," Greene said. "The United States continually falls short in a number of areas, whether it's through funding, whether it's through land management, whether it's through energy policies. Tribes always seem to find themselves  losing a piece of their culture, a piece of their identity, access to resources."
One of the ways the United States has broken its commitments to the Makah Tribe is by slowly chipping away at the tribe's access to fish in the Pacific Ocean, Greene said.
"That's our cultural, spiritual identity. That ocean and those fisheries resources provide us with not just our subsistence and food needs, nutritional needs but also our economic needs. And it has for thousands and thousands of years," Greene said. "How regulations are enacted and treaties made with other nations like Canada, it's restricted our access to these treaty resources such as halibut, black cod, salmon. We're only accessing one-third of our ocean territory that was reserved to us in the Treaty of Neah Bay."
Those losses haven't been reconciled or financially compensated, Greene said.
"As a real specific example, halibut — around treaty times the Makah people were harvesting nearly 2 million pounds of halibut a year [out of canoes]," Greene said. "And today, our most recent halibut quota was 500,000 pounds that was shared amongst 13 other tribes."
Greene questioned how a tribe is supposed to have self-sufficiency, which is what he said tribes want, when their means for economic survival have been so reduced.
"That type of story can be repeated by every federally recognized tribe in the nation and even the non-federally recognized tribes that never had their treaties ratified by Congress," Greene said.
Greene acknowledged Canada codifying the United Nations Declaration on Indigenous Rights, something he said he would like to see the United States do.
"I think people are beginning to understand what's at stake and how these decisions were made, [how] these commitments that were broken," Greene said. "People are seeing them in a different light as an injustice."
The state Commissioner of Public Lands, Hilary Franz's recent executive order outlawing use of net-pen fishing, except by tribes in the state, is a good example of allowing tribes autonomy, Greene said.
Tribes are on the forefront of impacts from climate change. Greene said because of tribal relationships with the land and restrictions on where they can be, it's crucial to allow tribes autonomy for adaptation, resilience and mitigation in a changing climate. 
"The general public isn't connected the way the tribe is connected to its place," Greene said.
The tribe is limited legally on where members can access resources. 
"If the resource becomes too scarce, unsustainable or, God forbid, goes extinct, we got nowhere to go," Greene said. "That's the only place we can legally harvest that under our treaties and utilize those resources."
Indigenous tribes in Washington have a great, positive influence on the communities they are a part of, Greene said. 
"Washington state is very rich in Indigenous culture, but I think there's a lot of opportunity for people to engage with the tribes that are in their area," Greene said.

This story is part of a series of conversations with Indigenous people throughout the Northwest reflecting on Native American Heritage Month.