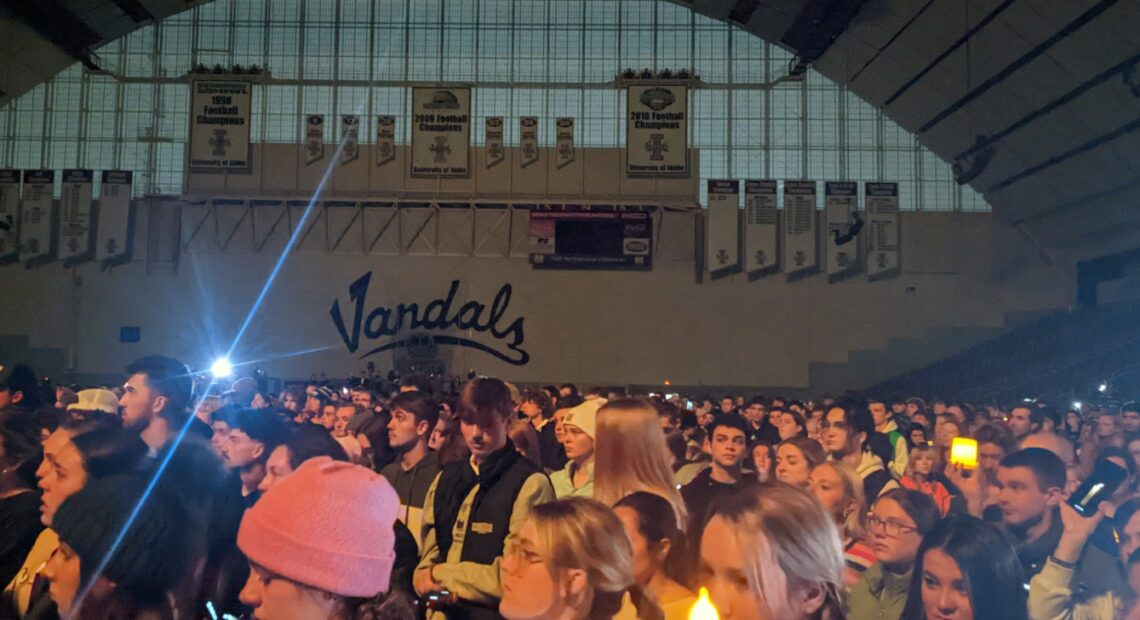 Parents of four slain University of Idaho students address crowd of hundreds during vigil
After four University of Idaho students were killed Nov. 13, the small college town of Moscow, Idaho, has been the center of national news and social media speculation.

Wednesday night, the community gathered on campus for a vigil to honor Xana Kernodle, Ethan Chapin, Madison Mogen and Kaylee Goncalves.

Several of their parents spoke to a crowd of hundreds that  gathered to pay respects to the four students. 
Stacy Chapin shared stories about Ethan's love of surfing and sporting events.

Ben Mogen, Madison's father, talked about her love of music festivals.

Steve Goncalves said Madison and his daughter, Kaylee, were best friends since sixth grade.
"Then they went to high school together. Then they started looking at colleges. They came here together. They eventually get into the same apartment together. And in the end, they died together in the same room, in the same bed. And it's a shame, and it hurts," he said.
The parents shared the dreams and goals their children had.

Stacy Chapin told people to treasure time spent with family. 
"The most important message that we have for you and your families is to make sure that you spend as much time as possible with those people because time is precious, and it's something you can't get back," she said.
Students held up lights during a moment of silence for each of the four students.

Security was tight, with officers at almost every entrance of the Kibbie Dome, where the vigil was held. 
The family of Xana Kernodle reportedly could not attend.
Police have not located the weapon used in the attack. Law enforcement say they have no suspects.