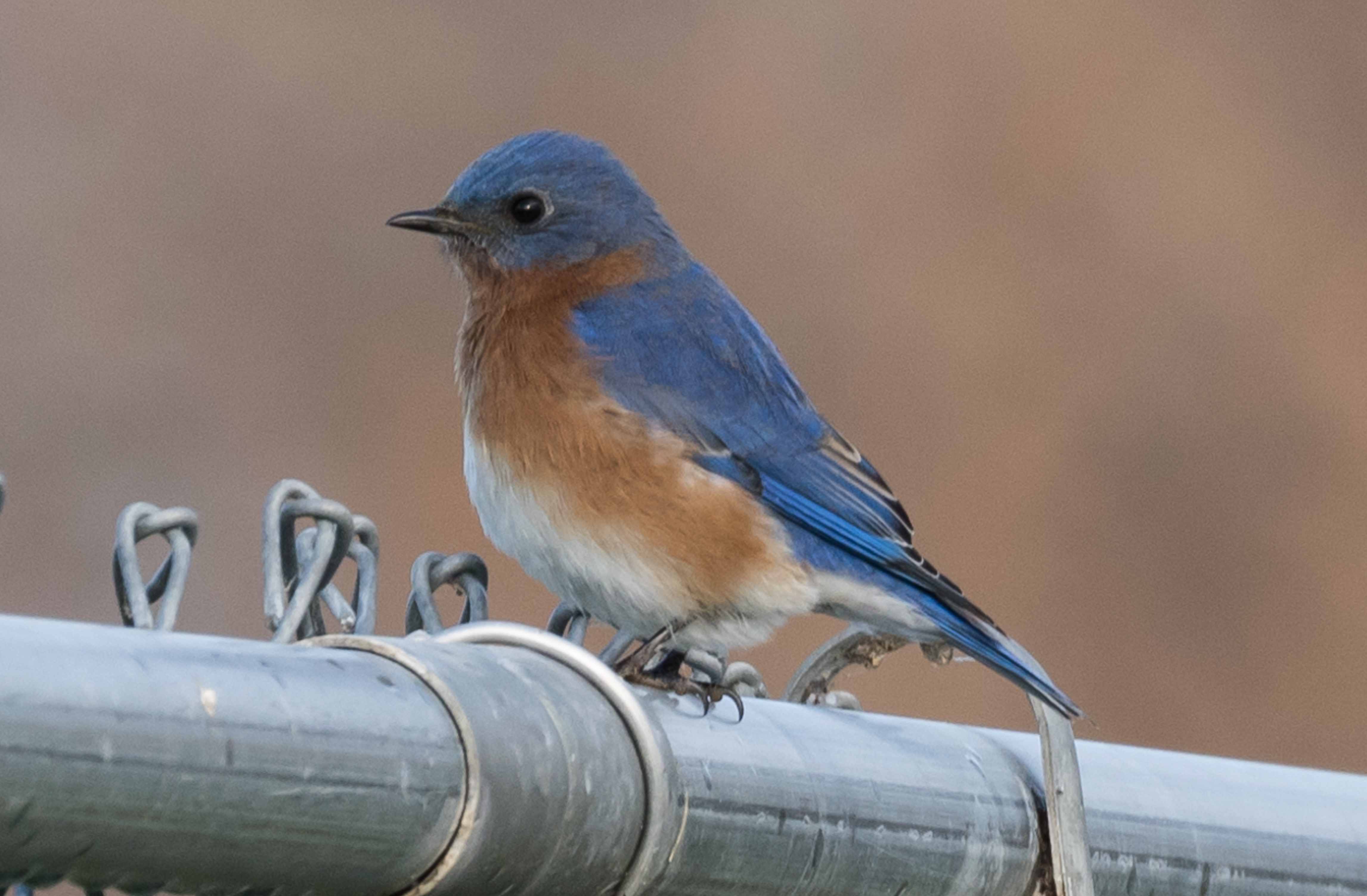 Birders flock to the first eastern bluebird sighting in Washington state
Birders from across the state are flocking to the shores of the Columbia River in Richland, Washington, to see an eastern bluebird. It's the first sighting of the eastern bluebird ever in Washington state.
A group of people stand together Friday morning, bundled up for the chilly 19-degree morning. They point expensive cameras at a small flock of bluebirds. 
On Thursday, Richland resident Jane Abel discovered an eastern bluebird hanging around a flock of western and mountain bluebirds.
Later that evening, she posted a photograph of the bird on iNaturalist.org. By Friday morning, her post had generated a lot of interest. 
Mike Denny made the trip from Walla Walla for a chance to see the tiny 1-ounce bird.
He says birders from all over the state will arrive soon, too, hoping to catch a glimpse of the bird.  
"So, this is a bird that's so rare in the West that it's been about six, seven years ago (that a) pair showed up in Portland. And that was the first Oregon state record. So, this is really unusual," Denny said. 
Bill Laframboise, an expert birder, points to the flock of birds. They're sitting in the bare branches of a maple tree over the Columbia River's edge. Several types of bluebirds gather on the branches: mountain bluebirds, western bluebirds, and the single, male eastern bluebird. 
"They look pretty similar to the bluebirds we have out here except for they have a reddish throat. And when you look at this bird, you can clearly see a reddish throat, which is the eastern variety of bluebirds," Laframboise said.
Laframboise said he's birded with his wife all over the U.S. and Canada and has seen the eastern bluebird many times in Eastern states. Eastern bluebirds usually are found east of the Rockies to Arizona, Laframboise said.
With this eastern bluebird far from its range, Laframboise has several theories as to how it ended up in Washington. 
"It just got blown off course. Or somehow it just wandered here," Laframboise said. "It is with other bluebirds. So it's kind of hanging with those. And it's very cold. Obviously, this is probably one of the warmer spots. And, also, there's they eat berries. There is a lot of Virginia Creeper along the river, so that's probably what is feeding on," Laframboise said. 
As it sat on the bare branches, the single male eastern bluebird didn't appear too concerned with the excitement he generated. Laframboise said he hopes the bluebird sticks around for a few days, so more people have a chance to see it.