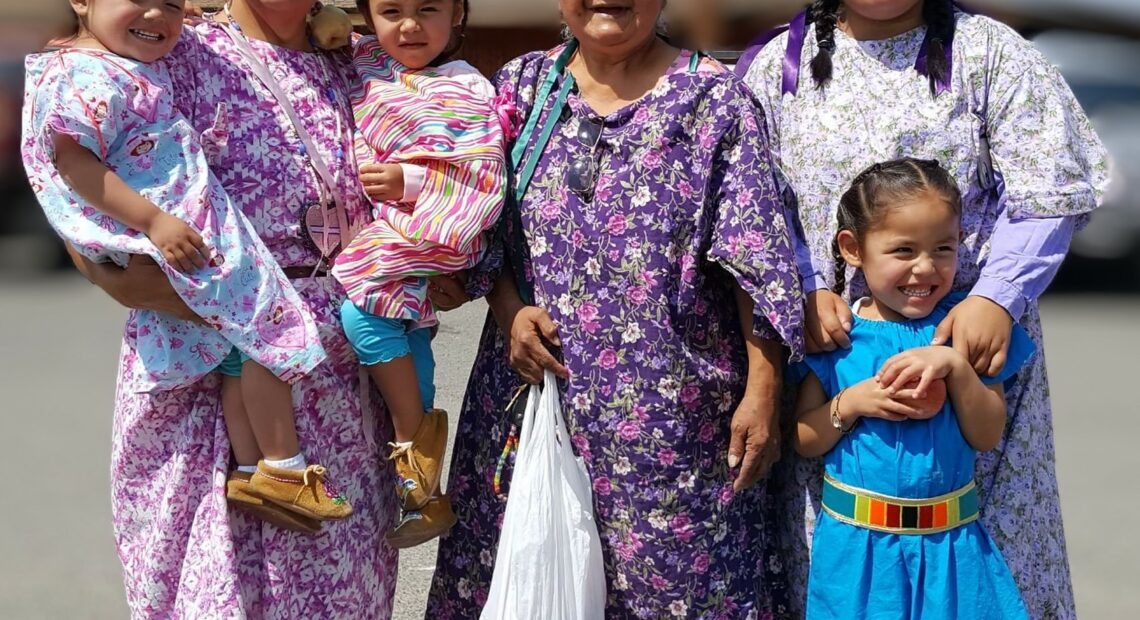 In their own words: Donella Miller
Northwest Public Broadcasting reporters are interviewing Indigenous people from throughout the region to learn what they think about the month and what they want people to understand about their culture and who they are. 
Donella Miller is a life-long resident of Toppenish, Washington, the headquarters of the Confederated Tribes and Bands of the Yakama Nation. 
"My name is YouMakLai, and (I'm) also known as Donella Miller. I am an enrolled member of the Yakama Nation. I also have descendancy from the Confederated Tribes and Bands of the Umatilla as well as the Black Feet Nation."
At 17, Miller went to college at Haskell Indian Nations University in Lawrence, Kansas. During her studies, she returned to work with the Yakama Nation as a summer forestry intern. But, she discovered forestry wasn't her calling.
"Just three days after my summer position ended at forestry, I got hired at the Yakama Nation Fisheries Program. I've been there ever since. September marks my 29th year," Miller said.
Except for the one year in Kansas, Miller has lived in her hometown with her extended family her entire life, working for the tribe. 
She said she's raising her family in her tribal community in the traditional way she was raised.
"I was fortunate to grow up in a Yakama traditional home. I think it's unconventional for mainstream," Miller said. "We did a lot as a family.  My grandparents teaching us our culture and those values and all of the practices that we did: digging roots and picking berries and hunting and fishing. Those are all things that we did as a family. And also attending Yakama, our tribal religion, at the longhouse, our Wáashat religion.

"Learning that way of life has made a huge difference, and those are things that I work to pass on to the next generation so that our people aren't lost. This battle for us, personally, to ensure that our culture remains and that we remain as a distinct group of people and not just completely assimilated into mainstream culture," Miller said.
Miller said she believes non-tribal people need to understand how Natives live and that their traditional lifestyle is important. 
"The biggest thing that they need to understand is that we're still here and not in the completely in the stereotypical sense," Miller said. "Like I remember when I was a kid, 'Oh, you're an Indian. Do you live in a Teepee?' That is what is taught in schools. Non-Indians growing up, they didn't even know that they were on the Yakama Reservation. Mainstream America, understanding that Native Americans are still here, and we still have an active culture. Those traditions that we choose to carry on, to remain our culture as tribal people, that we still carry on those traditions. It's like living one foot in each world, and that's what we will work to maintain."
She said she appreciates Native American Heritage Month in November because it gives recognition to her people. 
"It gives everyone an opportunity to recognize the First people of these lands," Miller said. "It creates a better understanding to the non-tribal population but also to our tribal people themselves, having a greater awareness of self-identity. (It) also instills a sense of pride for our tribal members, recognizing our history. Just bringing awareness to everyone, I think, is what it does."

This story is part of a series of conversations with Indigenous people throughout the Northwest reflecting on Native American Heritage Month.