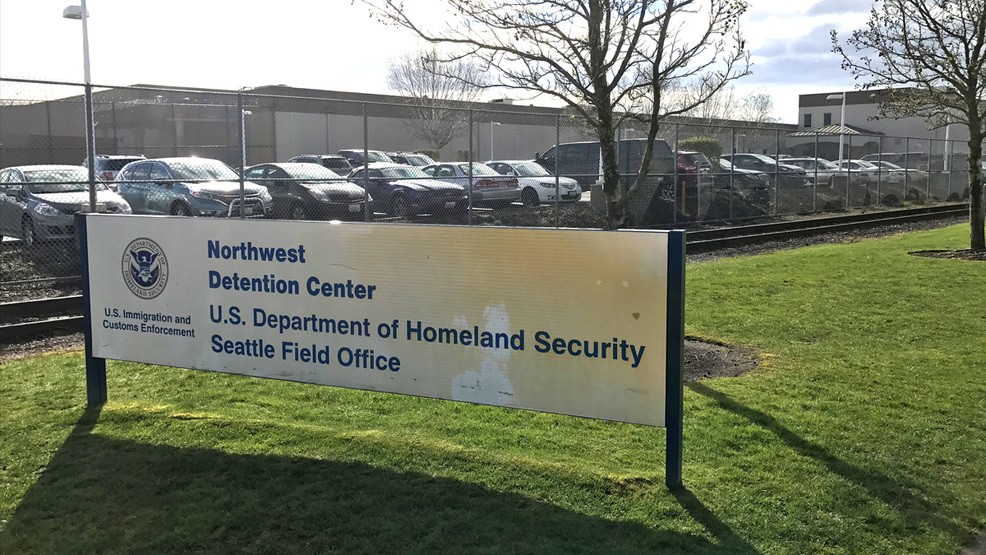 California legal decision could impact Washington law banning private detention of immigrants
In September, the United States Court of Appeals for the Ninth Circuit overturned legislation in California that had banned private detention in the state.
Now Washingtonians are waiting to see how that decision could impact a similar statue here.
Matt Adams, legal director for the Northwest Immigrant Rights Project in Seattle, said the language in the court's decision is expansive and undermines Washington's House Bill 1090, which prohibits private, for-profit immigrant detention in the state.
"For those of us who have been advocating against mass detention and immigration, the Ninth Circuit's decision was very disappointing," Adams said. "Because it basically held that states were powerless to rein in the federal government's use of contractors to facilitate this mass detention."
Washington's House Bill 1090 was already being challenged by GEO Group, who operates the Northwest ICE Processing Center (Northwest Detention Center) in Tacoma. That's the only privately-run detention facility in the state.
A Washington judge had put a stay on the suit and similar proceedings until a decision was made in California. Brionna Aho, communications director for the Washington Office of the Attorney General, said the stay on this case is still in place and that the AG's office is considering how this will impact that decision.
Since the decision was made, Adams said the Northwest Immigrant Rights Project says he and other advocates are on the, "outside looking in," anticipating the striking down of Washington's statute.
The Ninth Circuit ruled that California did not have the authority to intrude on the federal government's powers "to detain undocumented and other removable immigrants."
The Northwest ICE Processing Center may be owned and managed by GEO Group, a private entity, but they're contracted by U.S. Immigration and Custom Enforcement (ICE) which is a federal agency, so any state regulations that attempt to govern the detainment center's practices will likely end up in court.