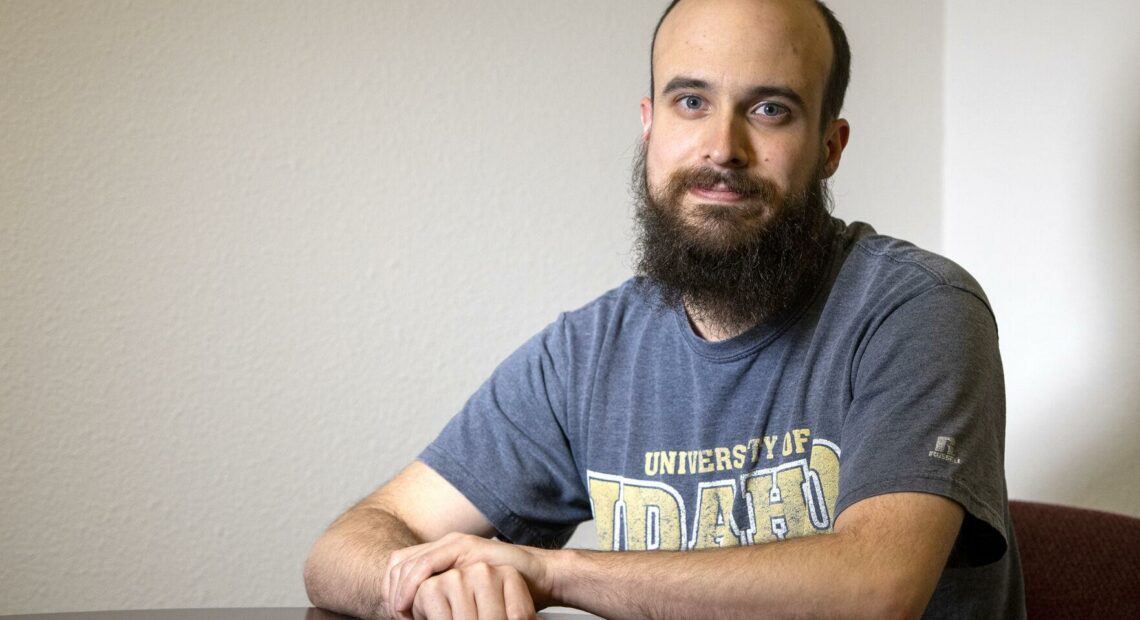 Long-haulers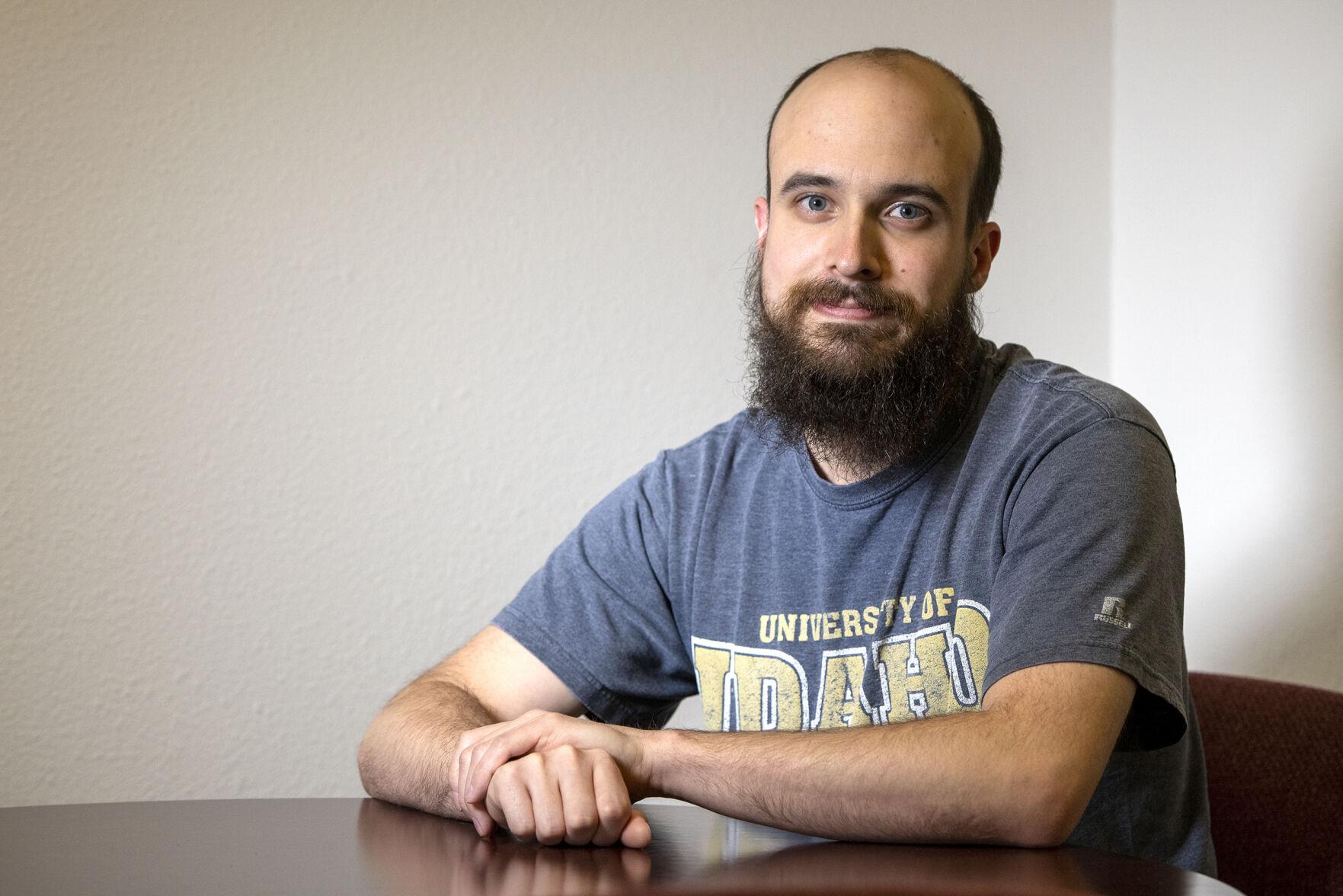 Before he got COVID-19, Jared Edmonds loved exercise. At work, the 31-year-old Palouse man would average up to 25,000 steps a day and relaxed afterward with a walk around his parents' 40-acre property.
But in July 2020, Edmonds got sick. At first, he said, the symptoms felt similar to a mild flu. But about a week in, he knew something was wrong.
"[I] woke up the morning of day eight, I think it was 3 in the morning," he said. "My heart was racing around 140 to 160 beats per minute. And I could not feel my arms or legs. I had to crawl up the staircase to my parents' bedroom and yell at them to take me to the ER."
What followed was two separate trips to the emergency room, blood draws and heart monitoring. None of the tests showed anything wrong. In Edmonds' first trip to the ER, physicians chalked up his symptoms to a panic attack and sent him home, where he would lie in bed with a heartbeat so forceful he could see his chest thumping through his shirt.
Since then, Edmonds said, his heart doesn't seem to tolerate much exertion. He suffers from chronic fatigue and dizziness, despite numerous tests appearing to demonstrate a clean bill of health. He's had to adjust his work responsibilities and no longer goes on the long walks he used to enjoy.
"I can't do that anymore," he said. "Exercise isn't fun, it actually makes me feel very sick."
When he first experienced those symptoms, Edmonds was told "long COVID" wasn't real. But since then, long COVID, or "Post COVID Conditions," has been accepted as a legitimate, if perplexing, medical diagnosis.
"Long COVID was actually the name that was coined by the online environment, patients that thought that their doctors were blowing them off," said Dr. Donald Greggain, a family medicine doctor at St. Joseph Clinics in Lewiston. "So the online communities said, 'No, this is real. We're still feeling awful. And we're weeks after COVID.'"
Post-COVID-19 conditions are characterized by a broad range of symptoms that can often include, but are not limited to, chronic fatigue, post-exertion malaise, a rapid heart rate and shortness of breath.
Scientists still don't know exactly what long COVID is or why some people with it don't seem to show abnormalities in test results. The most popular hypothesis is that long COVID is a result of a dysfunctional, inflammatory immune response that persists even after the virus is gone.
"If it sounds like hand waving, it is," said Dr. Max Williams, a family medicine doctor in Pullman. "Because there's a difference between thinking and knowing. And unfortunately, the only way to really know is to have the clinical trials and the bench science [to] prove it."
The true number of people with long COVID is still unknown, though some estimate that roughly 10% of people who get infected will experience long COVID, Greggain said. Of those who get it, about another 10% are estimated to still experience symptoms after two years.
Elizabeth Vann-Clark is a mother of four from Richland. She contracted the virus this past June. Since then, she's dealt with chronic fatigue, brain fog, memory loss, sleep problems and asthma that was triggered by her infection.
Because of those symptoms, Vann-Clark is only able to work about two days per week in the office. Her employer made accommodations, she said, but she worries what might happen if the company she works for ever had to close.
"Finding another job would be really difficult because this would add another layer of complexity to that job search," she said. "I'd be looking for work being somebody in their late 40s, who also has to struggle with fatigue."
Vann-Clark said she hopes the increase of people with long COVID will create a cultural shift toward better support for everyone with disabilities.
"We have people in our community who have been living with long-term disabilities long before COVID hit. And there hasn't been as much support for them as there should be," she said. "It's one thing to support your friend. It's another thing to go through it yourself, and realize, holy cow, it's not just as bad as folks are saying — it's worse."
In July 2021, long COVID was formally recognized as a disability by the federal government. People who think they have long COVID should see their doctor for a formal diagnosis, Williams said, which includes making sure they're not dealing with another treatable disease.
"You want to make sure that you don't miss something that is treatable, and that's potentially fatal, that will masquerade or look the same as many of the symptoms in long COVID," he said. "And it doesn't mean that you can't have two processes going on at the same time."
Greggain said most of his patients' workplaces have been accommodating, though a few are not. He advises patients to work with their doctor and be "a polite pest" in advocating for what they need.
Another important part of recovery from COVID-19 and long COVID is dealing with the mental health impacts of the pandemic, he said. He recommends long COVID patients practice gentle, regular exercise and work to reconnect with social support systems to which they lost access during the pandemic.
"I think there is an overwhelming amount of evidence to suggest that some long COVID is really a very prolonged grieving reaction that we're going through as well," he said.
Above all, Edmonds said he wants long COVID patients to be believed.
"A lot of us aren't going to look sick at all," he said. "[But] it's a real thing. And it's pretty serious, especially for those of us who don't know if we're going to ever recover, or not. We just need help. We need listening ears, we need people to take us seriously, and just kind of hold their hands."
Sun may be contacted at [email protected] or on Twitter at @Rachel_M_Sun. This report is made possible by the Lewis-Clark Valley Healthcare Foundation in partnership with Northwest Public Broadcasting, the Lewiston Tribune and the Moscow-Pullman Daily News.