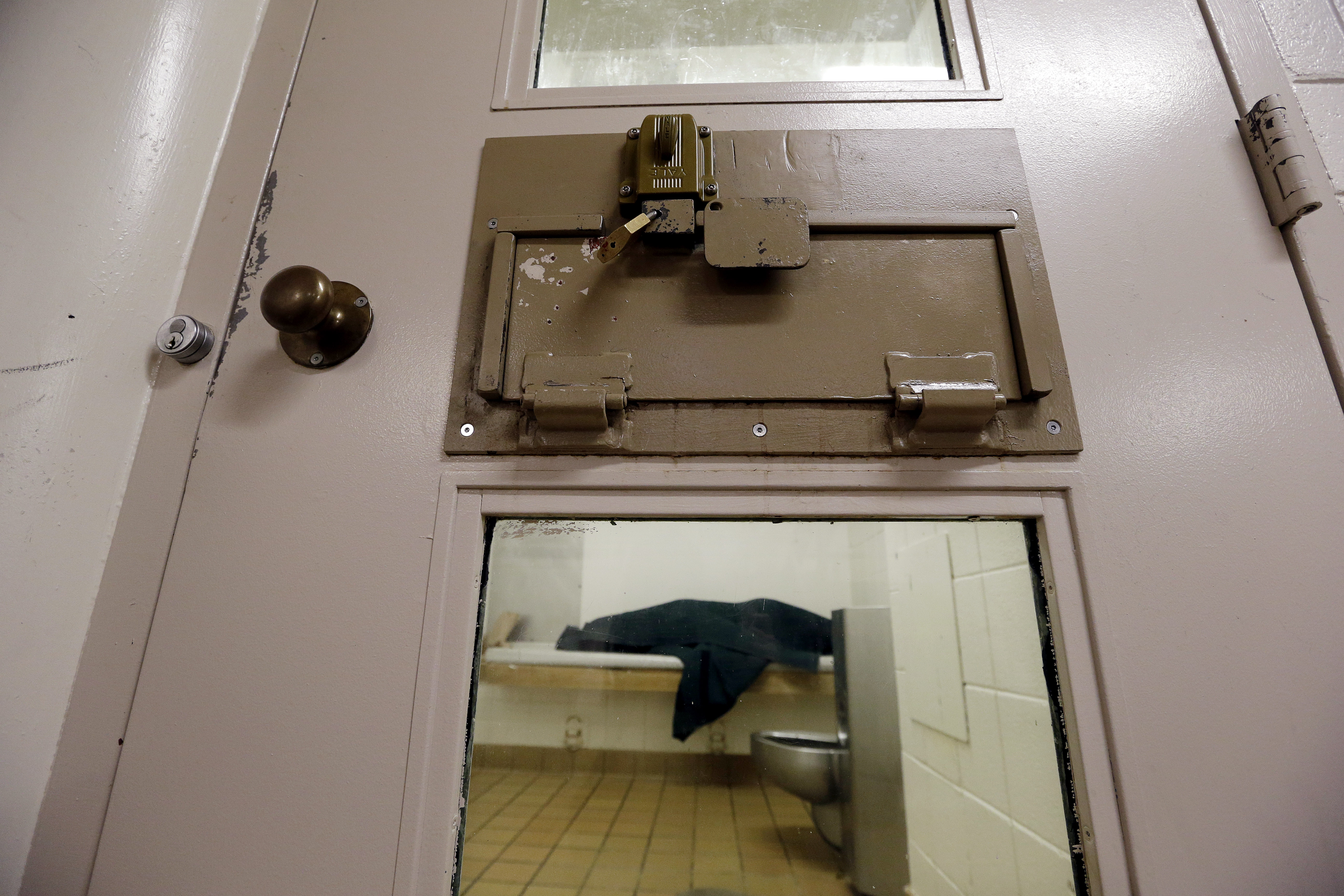 While Washington's urban arrests trend down, rural incarceration rates are going up
For most of her career, Jennifer Schwartz has studied crime and punishment. As a sociology professor at Washington State University, she started to notice a pattern in her research. 
While urban area incarcerations in Washington are going down, the number of people imprisoned in rural areas is going up.
"Jails are the front door to incarceration in America. And we know the least about them," she said. "One of our big tasks was to go to each jail and collect their data from them to reflect what was happening because people had the sense that rural jails were growing but not really understanding why or who was coming through their doors."
Schwartz said her data revealed an uptick in rural residents jailed for minor transgressions, like driving with a suspended license or failing to appear in court. 
"It wasn't the serious transgressions or the serious criminals that are a danger to the community that kept coming back in. It was the sort of minor transgressions that kept the revolving door spinning," said Schwartz.
As a quantitative researcher who looks at numbers and patterns in data, Schwartz brought her findings to her colleague Jennifer Sherman, also a professor of sociology at WSU. Sherman studies rural communities and rural poverty and has done in-depth interviews with formerly incarcerated people and jail staff. 
The two decided to combine their research to find out what is going on. They looked at data from five different rural jails in eastern and central Washington. 
Sherman said it often only took one arrest for people to fall behind. If a rural resident can't pay the fees for having their license suspended, it often means they can't get to work to make the money to pay those fines. Or, they could drive to work anyway and risk getting arrested again for driving without a license.
"And so the cycle just kind of became self-sustaining, particularly for people who are the most economically vulnerable," she said.
Another law complicating the life of rural residents is Washington's mandatory arrest law, said Sherman. If law enforcement respond to a domestic violence call, the rule is, police must arrest someone.
"On the one hand, it can de-escalate in the moment, but on the other hand, it can really escalate problems within a relationship longer term and complicate people's lives in a lot of really difficult ways, like a protection order where somebody gets kicked out of their own house," Sherman said.
Sherman said that might mean one of the people in that relationship stops paying the rent or mortgage.
"I heard so many stories of people losing their housing because of a single domestic violence issue," Sherman said.
Many times, Sherman said, people she spoke with wanted to work on the relationship but were no longer allowed to talk to their spouse or partner.
While the intention of the law might be to keep victims safe in the moment, Sherman said it can sometimes mean the family is ripped apart in the long term.
Schwartz said rural justice systems also operate much differently than their urban counterparts.
"We don't have defense attorneys offices in our rural communities. So people are beholden to contract defense attorneys," said Schwartz.
Attorneys might have less time to invest in getting a client to show up for court or navigating some of the smaller technical offenses.
"We're seeing real backlogs in rural justice systems because of a lack of judges to process cases, or we have too many cases to process, depending on how you look at it," Schwartz said.
When people are familiar with each other in a small town, that can also complicate cases. Judges or attorneys might have to recuse themselves because they know the individual.
In rural communities, surveillance is different, say researchers
In a small rural community, people know each other. They know your family, what you do for work, and what kind of car you drive. If local law enforcement knows you're driving under a suspended license, Sherman said they might be more likely to pull you over because they know who you are.
"If you're considered an important member of the community, you've got a really different trajectory, often, than somebody who's considered sort of an outsider or a marginal person or transient. Those people are often treated very differently within the rural justice system," said Sherman.
Sherman said the research has made her think about ways living in a rural area contribute to people ending up in jail.
Another issue is the lack of healthcare infrastructure in rural jails, she said. There are often limited resources to help people with addiction or mental health issues.
"Very frequently, these jails don't have any full time doctors or medical staff at all. And so they've got jail staff trying to administer medication. They can't do a lot of things that they need to do," Sherman said.
When she interviewed people who had been incarcerated, Sherman said people were set way back in terms of their mental health because they didn't get the medication they needed on time.
"So it can be months and months before their health stabilizes. Just because of a few days in jail where they weren't given their medications," she said.
Sherman said drug use is sometimes connected to not having access to healthcare and legal medication in the first place.
Scientists pose solutions like expanding mental health services and rural healthcare overall
Both Schwartz and Sherman said they are interested in potential solutions for policymakers to solve this problem.
"When we have people who aren't dangerous to the community or to themselves, we need to find better ways to divert them from jails in the first place," said Schwartz.
The rural healthcare crisis is also affecting people in jail.
"Once people are in jail, we're seeing a real gap in once they're released, being able to access health care, social services, and things of that nature. Medicaid and Medicare cuts off when you're in jail. So you don't have access to health insurance. That's a major issue that could be rectified at the federal level only," she said.
Schwartz said a policy that has worked in rural counties before is the idea of a "warm handoff." That would mean connecting recently released people with social services, assisting people in finding housing, and helping people access medications they need.
Greater access for rural healthcare overall would benefit the community as a whole, she said.
Sherman and Schwartz recently received a three-year grant from the National Institute of Justice to continue their work.
"We're really going to try and be a bit more proactive with community groups and bring in different stakeholders to the table to start thinking about solutions to the problems that we're identifying," said Sherman.