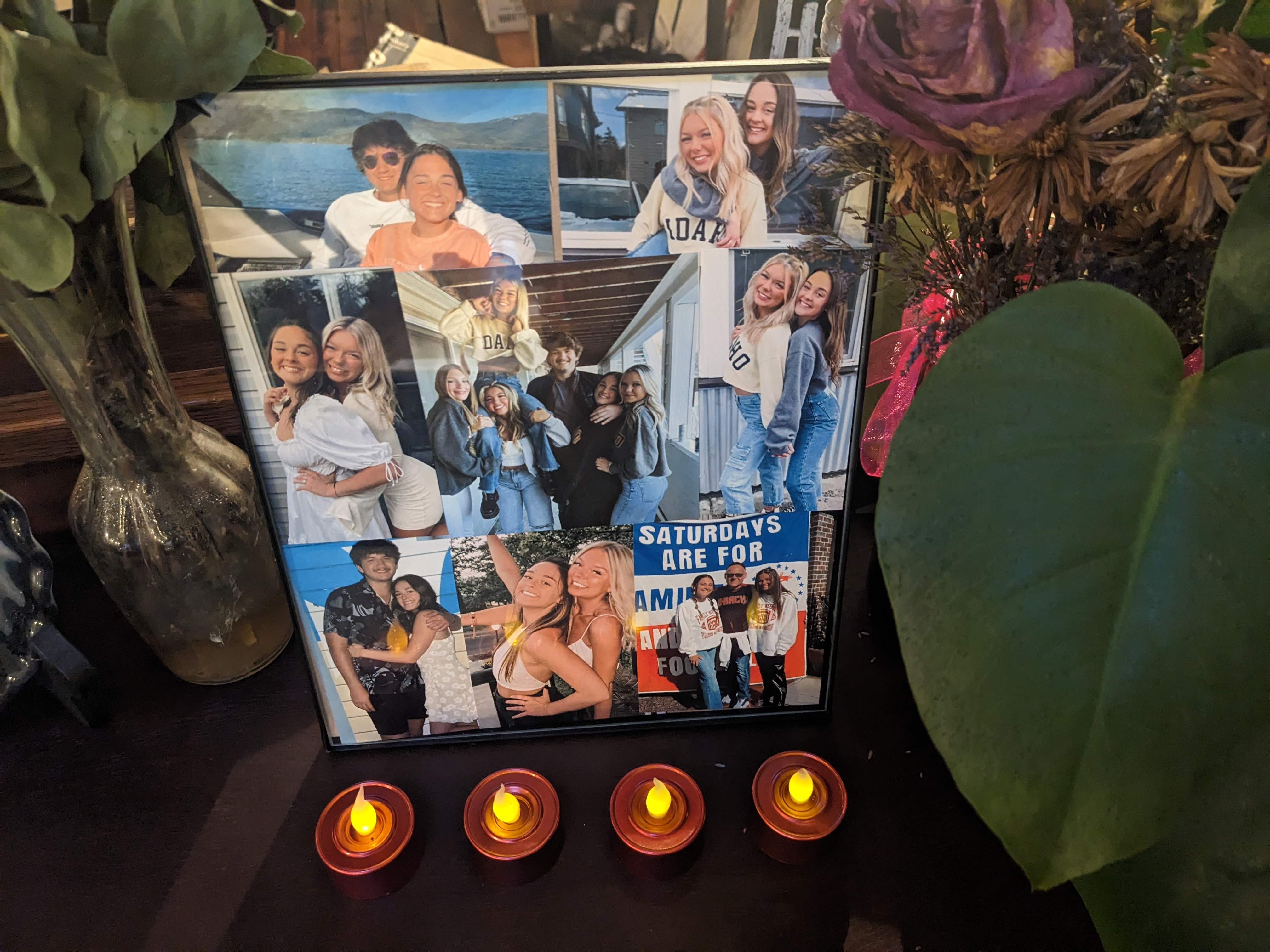 Moscow homicides: what we know and where we go from here
Mary Ellen Pitney: The nation has had its eyes on Moscow since these slayings happened in November, can you just brief us on the case and what has happened up until this point?  
Lauren Paterson: The victims are Kaylee Goncalves, Madison Mogen, Xana Kernodle, and Ethan Chapin. 
On the evening of November 12th, 2022, Kaylee and Madison were at one of our local bars and left to go home at around 1:30.
They stopped at a food truck, then called a ride and made it home. 
Xana and Ethan were spotted at a University of Idaho fraternity that night and are believed to have arrived at the residence at 1:45 a.m.
The two surviving roommates had also been out that night, but they came home around 1 am and slept in the next day.
On Sunday, November 13, the surviving roommates called some friends because they couldn't wake their roommates up. Multiple people spoke with the 911 dispatcher before Moscow police arrived on the scene.
When the officers entered the residence, they found two victims on the second floor and two victims on the third floor.
Mary Ellen Pitney: A suspect was arrested in Pennsylvania in late December. In an emotionally charged and very personal case like this, it is important to remember our justice system works on the presumption of innocence. We cannot say yet whether this suspect is guilty because he has yet to stand trial. What do we know about him?
Lauren Paterson: Brian Kohberger is 28 years old and had just finished his first semester as a PhD student in Washington State University's criminal justice program. He returned to Pennsylvania during the holiday break. He finished his classes that semester after the killings took place.
Mary Ellen Pitney: Since these murders happened, the rumor mill–on campus, in town, online–has been churning in overtime. Lots of speculation, theories, people pointing fingers at each other. But it doesn't seem like Kohberger's name ever came up. Do we know anything about his connection to the victims? Has there been any information about his alleged motives?
Lauren Paterson: Nothing yet, this remains unclear. We might know more when more details are released following his court appearance in Idaho.
Mary Ellen Pitney: The attack happened at an off campus house near the U of I Campus. The alleged perpetrator was a WSU student. Both communities are picking up the pieces now. What has both schools' responses been?
Lauren Paterson: U of I released a general statement about the arrest via email, and included they do not appear to have any record of Kohberger. Again, no motive has been released by law enforcement.
The university said it's a relief for our community and the families, and that they are grateful for the hard work of law enforcement
Counseling will continue to be available to campus. Classes in self-defense, vigilance, stalking awareness, healthy relationships and more, as well as the distribution of personal safety devices, will continue as planned.
WSU also mentioned the brief of the arrest. 
And then Elizabeth Chilton, chancellor of the WSU Pullman campus and WSU provost, said "On behalf of the WSU Pullman community, I want to offer my sincere thanks to all of the law enforcement agencies that have been working tirelessly to solve this crime. This horrific act has shaken everyone in the Palouse region."
Mary Ellen Pitney: Where does this case go from here?
Lauren Paterson: The hearing just took place, Kohberger waived his right to an extradition hearing in a Pennsylvania court speeding up his transfer to Idaho where he will stand trial.
There are no details yet on that, reportedly it's something law enforcement is tight lipped about due to security concerns.
But I want to talk a little bit more about the case as we're entering a new phase now.
Right now Moscow PD is feeling confident. They have a suspect. Law enforcement is proceeding with caution. Kohberger, as of right now, does not have defense counsel in Idaho, though he does have counsel in Pennsylvania. 
Law enforcement has been doing their work under tremendous public scrutiny and pressure. They have received criticism over their public statements on the investigation, particularly around the lack of information shared to the community. Investigators say the community itself has been very supportive of their efforts, and much of the criticism is actually coming from outside the community.  
Once the suspect lawyers up and the two sides enter discovery, both sides get to comb through all the evidence. We don't know yet what's going to be scrutinized and what is going to make it to trial or be thrown out. 
It is important to remember that there is no verdict yet. Kohberger still has the presumption of innocence, until proven guilty. There are concerns right now that the huge spotlight on this case could make it challenging to select a jury pool.
I will continue to follow this case as it unfolds. 
Thank you Lauren.
Correction: It was mentioned the suspect returned to Philadelphia, but he returned to Pennsylvania south of Scranton.