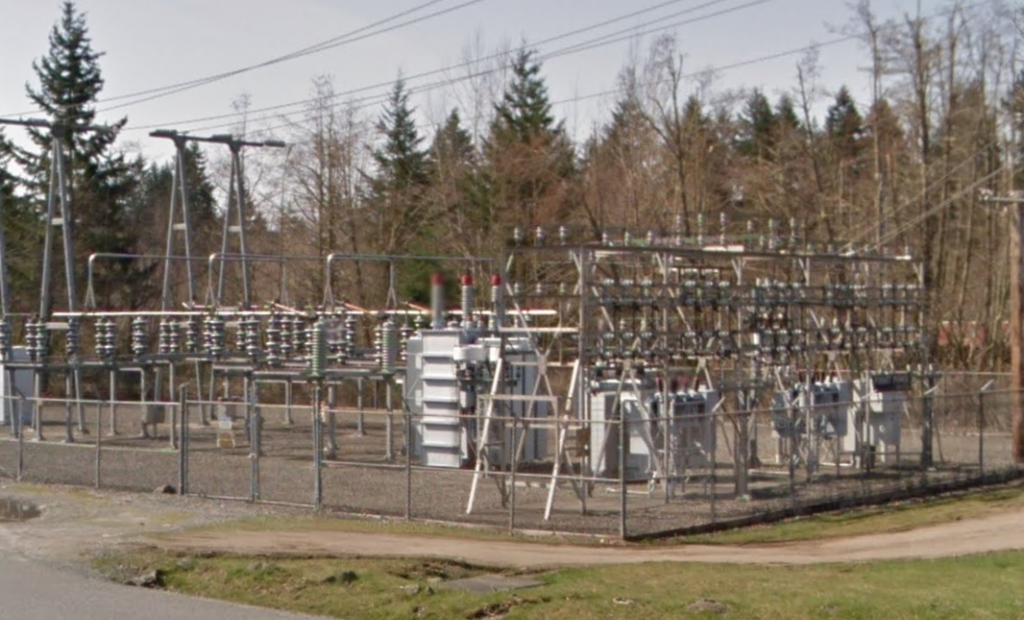 Two Puyallup men charged in connection with Christmas Day substation attacks
Two men appeared in the U.S. District Court in Tacoma on Tuesday on charges relating to attacks on four Pierce County electric substations. 
Matthew Greenwood and Jeremy Crahan were arrested over the weekend and have both been charged with conspiracy to damage energy facilities. That charge is punishable by up to 20 years in prison.
The attacks caused over 30,000 people to lose power on Christmas Day. Three occurred in the early morning, one at a Puget Sound Energy substation and two at two Tacoma Power substations. The fourth assault happened in the evening at another Puget Sound Energy substation. About 23,000 PSE customers, and 7,000 TPU costumers, lost power. 
The damages for just the Tacoma Power substations are estimated at approximately $3 million. 
The men were identified through analysis of cell phone records, according to the criminal complaint. Surveillance photos taken at the Elk Plain substation show a white man wearing a cloth that covers the lower half of his face and neck, as well as a truck at the substation time of the attack. 
Greenwood is also charged with possession of unregistered firearms, which is punishable by up to 10 years in prison. When agents searched his home, they found distinctive clothing pictured in the surveillance photos and two firearms that were not registered to him in the National Firearm Registration and Transfer Record. 
Physical and computerized strikes on equipment that delivers electricity are at their highest since 2012, according to reporting by Politico. In December, the Federal Energy Regulatory Commission ordered a feasibility study for the effectiveness of security for the nation's interconnected electricity transmission network.
Tacoma Power stated it was alerted of potential security risks to the electrical grid by federal law enforcement earlier in December. 
U.S. Attorney Nick Brown for the Western District of Washington stated, "We have seen attacks such as these increase in Western Washington and throughout the country and must treat each incident seriously."
The two men are being held in a federal detention center in SeaTac. Assistant U.S. Attorney Stephen Hobbs said the men have been charged with a crime of terrorism. 
"This is a case which involves a serious risk the defendants might flee, and a serious risk of obstruction of justice," Hobbs said. 
In a statement to law enforcement after his arrest, Greenwood said he and Crahan had planned to disrupt the power to commit a burglary. He admitted entering all four substations using bolt cutters, according to the criminal complaint, and stated that he and Crahan broke into a local business while the power was out.
A preliminary hearing will be held for the men Jan. 17 at 10 a.m.