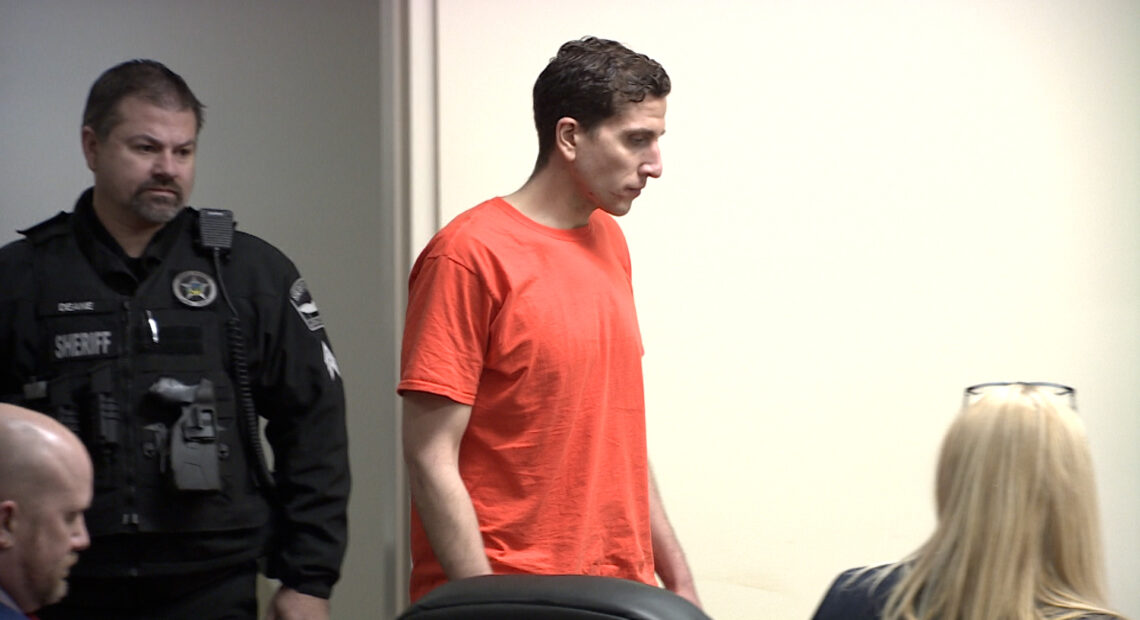 Suspect Kohberger waives right to timely preliminary hearing, next court appearance set for June
Bryan Kohberger has been charged with four counts of first-degree murder and one count of felony burglary. 
 "Are you waiving your right to a speedy preliminary hearing and agreeing that that hearing can be held outside the 14-day period?" asked Latah County Magistrate Judge Megan Marshall.
"Yes," responded Kohberger.

Kohberger is currently being held in Latah County Jail. His next court appearance was set for June 26. Judge Marshall reserved the entire last week of June in case all five days are needed for presenting evidence and hearing arguments.  
Kohberger finished his first semester as a criminology graduate student at Washington State University in December. This week, WSU officials confirmed he is no longer enrolled. 
In the weeks that followed the brutal crime, University of Idaho Law Professor Samuel Newton said he could feel the heaviness in the classroom, as so many students were afraid.
"It's a different energy now that the police have a suspect," he said, adding that when school started on Monday, he had full attendance in his class. "It feels like the students are more relaxed. Breathing a sigh of relief, maybe."
Over the winter break, many Idaho students grappled with questions from strangers about everything happening with the case.
"The first time you say you're from Moscow, you're talking about it for 30 minutes with some of these people because they care so much about it," said Mark Warren, a University of Idaho student studying journalism.
Taylor Dolezol is studying broadcasting at the university, and says she's frustrated with what she calls the terrible coverage of everything happening in her college town.
 "A lot of people have been really disrespectful to the community and to the victims. And so that's been not fun to have to deal with," she said.
The students say they're used to seeing Idaho in the news for controversial things, like the University's recent abortion memo. But they said the news that's sweeping the nation about this brutal crime has caused people to pay an unusual level of attention to a state that was really best known for growing potatoes.
Warren says he never thought he would miss talking about his major, or the boring day-to-day life of being a college student.
"It's just been a lot," he said.