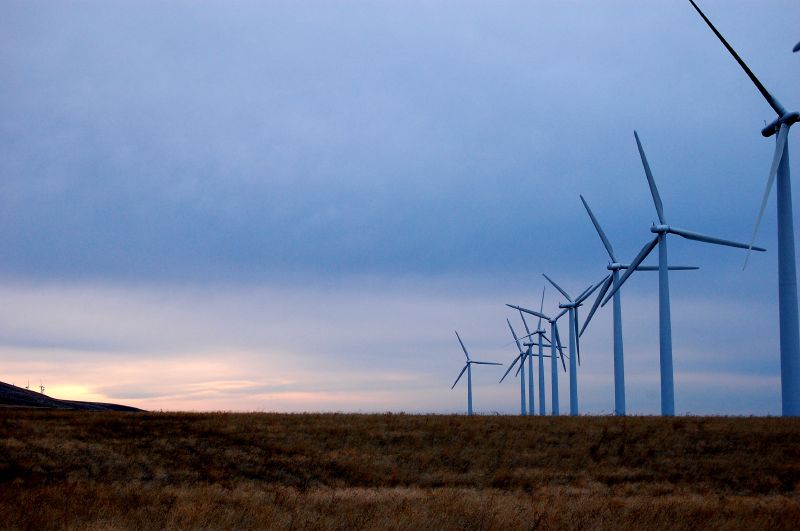 New legislation takes aim at blinking lights on Washington wind turbines
A new clean energy project proposal that includes the construction of hundreds of wind turbines in the Columbia Basin, is facing pushback from locals, partially because of the visual impact on the community. Now a bill in Washington's House seeks to alleviate part of the issue: the blinking lights on wind turbines. 
Opponents of the Horse Heaven Clean Energy Center proposal say the visual impacts on the Columbia Basin from the large wind turbines will be unacceptable.
"They are unsightly during the day and constantly flash lights annoyingly at night," said Dr. James Conca, a research scientist, during the public hearing on the bill. 
8th District Representative April Connors is the sponsor of House Bill 1173, "Reducing light pollution associated with certain energy infrastructure." The bill would require radar equipment to be installed on wind turbines.
Connors presented the bill in a public hearing to the Environment and Energy Committee on Jan. 16.
"It's a monitoring system that works with the radar on the airplanes [so] that when they're close by the lights turn on," said Connors. 
Connors says these aircraft detection lighting systems are already used in the U.S. and Europe.
If passed into law, the systems would be installed on all current and future wind turbines in the state.
Opponents of the bill expressed concerns over the cost of the system and who will be responsible for paying for the installation of them.