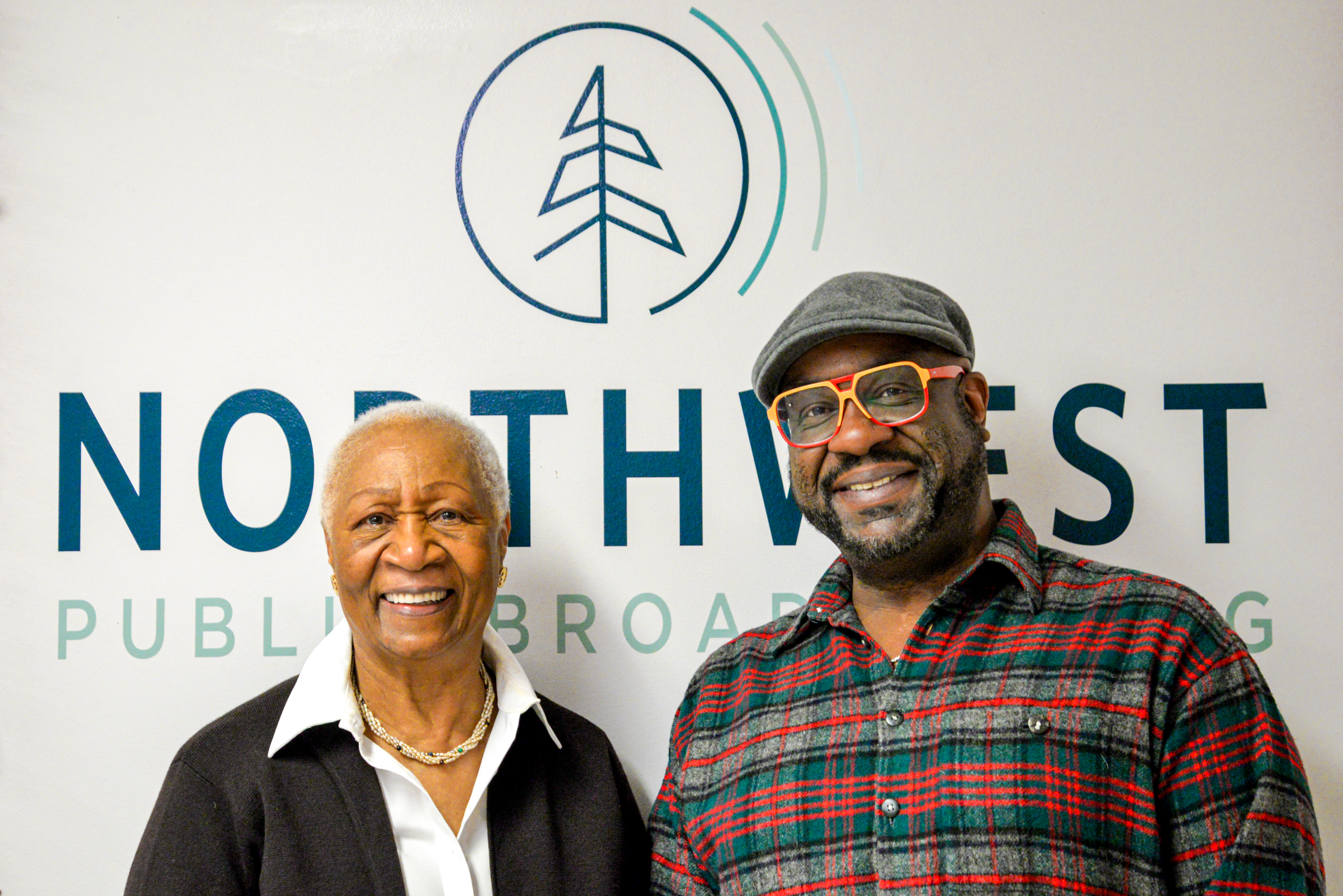 A civil rights veteran settles on the Palouse
Living on the rolling hills of the Palouse is a woman who has deep roots in the civil rights movement. Terry Buffington is a trove of historical knowledge and is sharing those stories for Black History Month.
She and Kwasi Buffington, are a powerful duo. Mother and son. Terry; a cultural anthropologist, folklorist, and veteran civil rights campaigner. Kwasi; an artist, performer, activist, and his mom's right hand.
Together they are Terry Buffington Productions. A way of preserving her work, inspiring people to continue it, and telling stories of the civil rights movement. Terry was in the thick of it.
"I grew up in West Point, Mississippi. Born and raised in a shotgun house, on Cottrell Street," Terry said. "The civil rights movement was based just two, three houses up from my birth home. Our parents would tell you 'don't get involved with them civil rights workers' because people were afraid. Anything could happen to you if you had a mind in Mississippi. It was a time in American history when I, as a Black person, had to step off the sidewalk to let a white person go by me. And if I didn't step off the sidewalk, once I was spit on."
So how, with such deep roots in Mississippi, did she and Kwasi end up on the Palouse? Kwasi was accepted into grad school at the University of Idaho.
"….And I brought my mother with me," said Kwasi. "I said, um, I got accepted to grad school. Do you want to come with? She said yes. She stayed in Pullman. Around that time around 2020 she donated her life's work, her collection to the University of North Carolina Chapel Hill."
That life's work is known as the Terry Buffington Papers 1952-2014. It's now digitized on UNC's website.
Terry figures she has 10 good years left and wants to spend them getting the Terry Buffington Foundation off the ground to provide scholarships to Black students aspiring to be anthropologists, and help Black voices be the ones to tell Black stories in academia.
You can hear just that in a reading of one part of the Terry Buffington Papers, this Friday, Saturday, and Sunday at the Gladish Community and Cultural Center in Pullman.