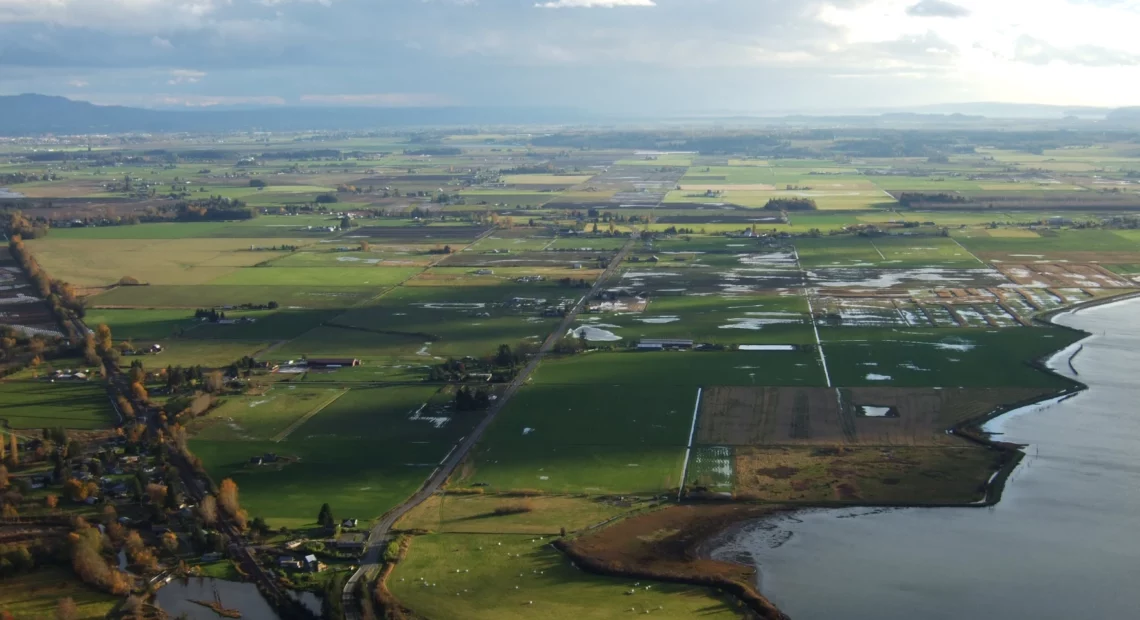 Lawmaker proposes ban to keep foreign entities from buying Washington forest and farmland
Legislators in Washington state are joining more than a dozen other states that are considering whether to restrict or ban foreign entities from buying farmland. However, the Feb. 14 initial hearing on Olympia's version of the foreign ownership restrictions drew more criticism than support.
The bill's sponsor, State Rep. Clyde Shavers (D-Oak Harbor), represents part of the fertile Skagit Valley. He asserted that foreign ownership of agricultural land threatens water supplies and the state's food security.
"Buying and investing in water rights leaves a pathway for foreign entities to gradually deplete local water supplies from our local farmers," Shavers told the state House Civil Rights and Judiciary Committee as he presented his proposal.
As drafted, the legislation would bar foreign companies, governments and foreign-controlled American subsidiaries from purchasing land in Washington used for farming, ranching or timber production. Beginning in 2024, the Washington Department of Agriculture would have to review every transaction involving commercial timber or farm land to confirm the buyer was legal before property could change hands. Existing foreign ownership of land would not be affected.
Everyone who came to the mic after Shavers at the legislative committee hearing poured cold water on the proposal. A lobbyist for private timberland owners, Tom Davis of the Washington Forest Protection Association, questioned the broad sweep of the restrictions and whether it addressed a real problem.
"I know that a lot of people are concerned about China owning ag lands in the United States," Davis said, before noting that Canadians were actually by far the top foreign investors in rural American counties, followed by a group of European entities from Italy, the Netherlands, the United Kingdom and Germany.
Chinese companies or individuals held an interest in less than 1% of U.S. cropland, pasture land and forest land, according to USDA figures Davis cited that were current as of late 2021. The USDA reported that about 7% of agricultural land in Washington was foreign-held overall, which ranked the Evergreen State third highest behind Maine and Hawaii when judged by percentage. Oregon ranked ninth (4.8%) and Idaho sat near the bottom with negligible foreign ownership of private ag lands.
"I ask that you look at this more carefully," Davis said. "The bottom line: shouldn't the consideration of limitations on land ownership be directed at those foreign countries that we believe to be hostile to the U.S., and not to the Netherlands, to the UK and Germany?"
Diana Carlen, a lobbyist for the food processors trade group Food Northwest, also weighed in with criticism. She predicted that passage of foreign ownership restrictions would wreak havoc in the manufacturing sector because the region's major food processors commonly own cropland for use in recycling wastewater. Some of those companies are foreign-held.
"Under this bill, these members would not be able to build new plants in this state, jeopardizing the long-term viability of these operations — or expand their existing ones," Carlen said.
Last year, the California Legislature unanimously passed a bill to bar foreign governments from purchasing or leasing agricultural lands, but Gov. Gavin Newsom vetoed it because he said it would create, "new and arduous responsibilities" for the state agriculture department. In January, a state senator from California's Central Valley reintroduced the proposal. At least 13 other states have restricted sales of land to foreign investors by varying degrees, according to the USDA.
It's unclear how much support Shavers has in the Washington Legislature to advance his proposed ban on farmland purchases by foreign entities. The bill is scheduled for an initial vote on Friday morning, Feb. 17. Several lawmakers on Tuesday hinted the committee would, at a minimum, significantly narrow the scope of the proposal.
Shavers said in an interview that there wasn't any particular incident or land sale that prompted him to introduce the legislation. He said he was inspired to act after the topic came up repeatedly in conversations with farmers and environmentalists during his fall campaign and more recently.
The rising tension with China and broader suspicion of foreign farmland purchases has also drawn the attention of Congress. Earlier this month, Central Washington GOP Congressman Dan Newhouse reintroduced a bill to prohibit the purchase of crop and ranch lands by any entity associated with the government of China. Fellow Republican Rep. Cathy McMorris Rodgers of Spokane quickly signed on as a co-sponsor.
"When I speak to the farmers and landowners in Central Washington, they are deeply concerned about our foreign adversaries purchasing American farmland," Newhouse wrote in an op-ed last week. "This poses an immediate threat to our food supply chains and national security, and we must take a defensive stance against their encroachment of our land."
Chinese Embassy Spokesman Liu Pengyu said in response to a related bill introduction that economic trade and investment should not be politicized.
"We hope that the U.S. will provide a fair, just and non-discriminatory environment for foreign businesses, including Chinese companies, to invest and operate in the U.S.," he told the Wall Street Journal. "Playing the China card and sensationalizing the 'China threat' is irresponsible and harms the U.S.' own interests as well."