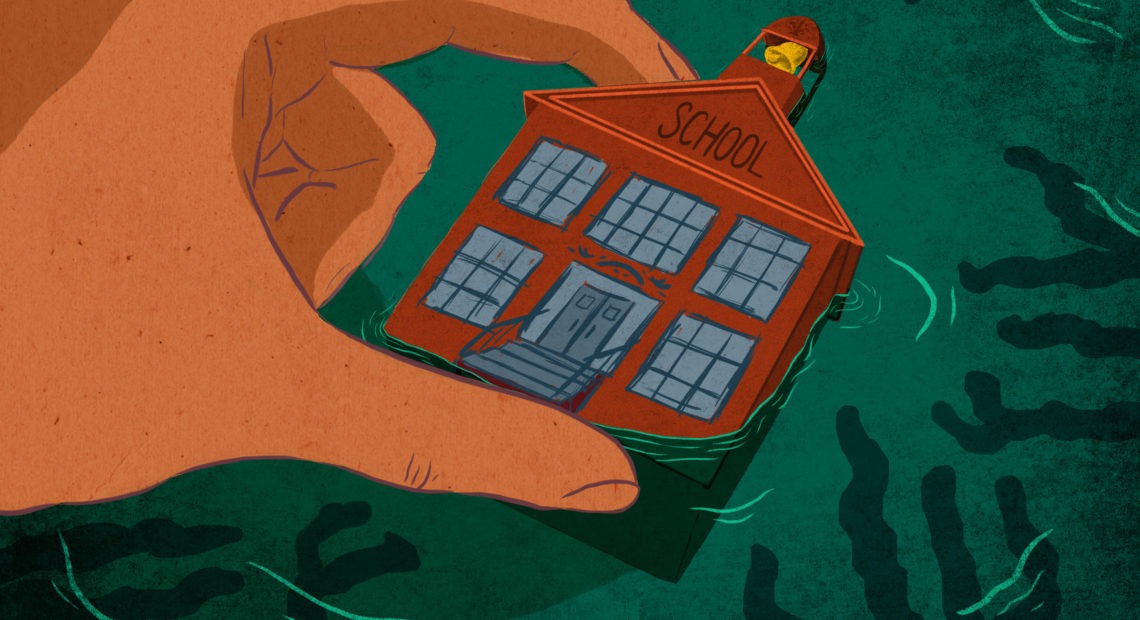 Olympia School District facing potential $11.5 million deficit, deciding on RIF process
The Olympia School District, like others across the state, is facing a budget deficit that could result in layoffs. The district is estimating a shortfall of up to $11.5 million for the 2023-24 school year. 
Jodi Boe, president of the Olympia Education Association, which represents the district's educators, said the shortfall is, "a tremendous worry." She said her association is concerned that staff will be laid off to make up for the deficit. 
The school board received a directive from the superintendent stating the district will have to reduce the number of certificated-staff because of financial loss due to declining enrollment. On April 13, the board will vote on whether or not to enact a reduction in force process. Commonly referred to as a RIF, this would mean the district will consider eliminating staff below a certain seniority level. Notices to staff would have to go out by May 15. The association does not yet know how many staff could be impacted. 
RIFs don't always result in layoffs. In the past, the district has enacted a RIF and then hired everyone back, Boe said. But, she thinks the stress of receiving pink slips is unnecessary and that the district could handle the shortfall through attrition.
"Between retires and resigning, we lose consistently 60 teachers a year," Boe said. "We have one-year-only hires, and they don't have a continuing contract. I feel like all of this could be taken care of through attrition."
The expiration of federal pandemic relief funds, combined with declining enrollment, has school districts across the state facing budget deficits. Olympia once had about 10,000 students, Boe said. That number is now closer to 9,000. School enrollment declined across Washington state public schools during the pandemic, and has not rebounded to pre-pandemic levels since, according to the Washington Office of Superintendent of Public Instruction. Speculations as to why enrollment has declined in public schools nationwide ranges from frustration with remote learning to declining birth rates, Axios reports. 
In the 2023-24 school year, the district will spend the remaining $6.2 million it received in Elementary and Secondary School Emergency Relief Fund (ESSER) phases II and II from the federal Coronavirus Aid, Relief, and Economic Security (CARES) Act, according to the district website. 
The school board will have a work session on April 11 to discuss the budget deficit. School board officials said they could more accurately discuss the deficit after that meeting.
Darcy Huffman, president of the Olympia School Board, and Hilary Seidel, the board's vice president, visited middle and high schools earlier this year to survey students on what their priorities are for the budget.
In the March 30 budget work session for the board, Seidel said students generally agreed that music and arts should be a top priority for funding. Students also stated a desire to see services that provide academic and paraprofessional support funded. 
"They really wanted to make sure that we tried as much as possible not to cut positions or services that provide individualized help for students who need a little bump," Seidel said. 
Students at the schools universally asked officials not to cut positions and services like middle and high school sports, arts teachers at the elementary level and bus driver trainer positions, Seidel said. 
Beyond declining enrollment and the expiration of federal relief funding, the district has stated that legislative action is needed to address budget deficits, including that staff salaries and special education are not fully funded by the state, according to the district website. The state has a cap on the number of students who are funded for special education services in a district, 13.5% of the K-21 enrollment, even if more students than that receive services.