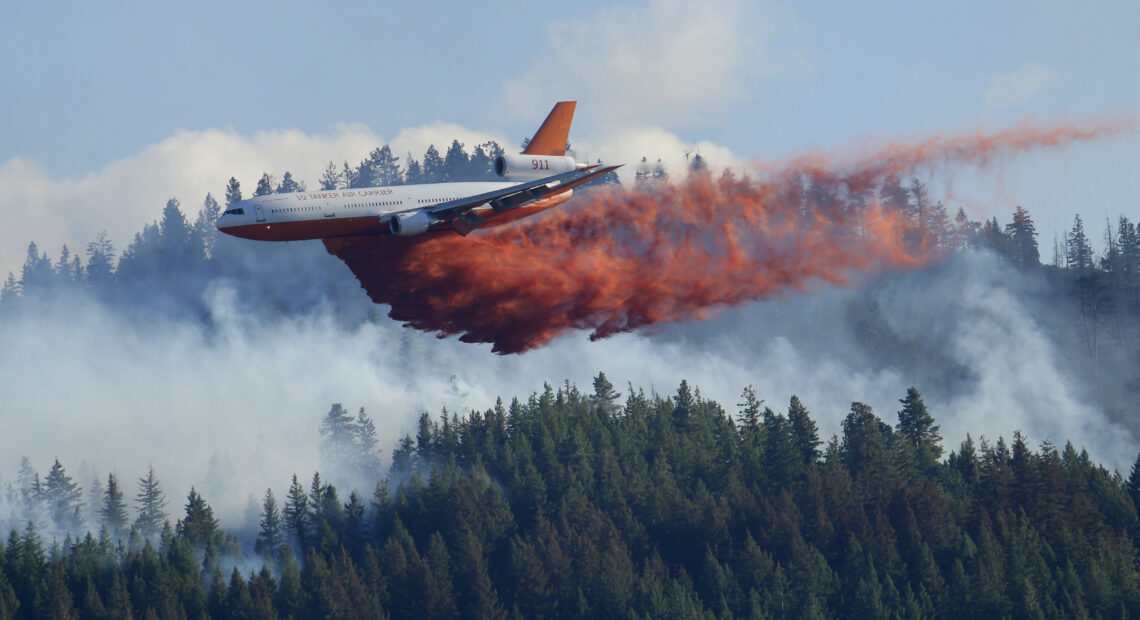 More firefighters needed to control wildfire hotspots in Eastern Washington
More firefighters are needed for wildfires that might crop up in Eastern Washington's agricultural region, said Democrat Sen. Maria Cantwell during a senate committee hearing on April 18.
Cantwell asked U.S. Forest Service Chief Randy Moore if the Forest Service was going to have the necessary personnel and budget to face the coming fire season. He said the Forest Service expects to have more than 11,000 firefighters this year.
Moore said the request for fiscal year 2024 includes funding for an additional 975 firefighters and support personnel.
"This budget also calls for a $1.4 billion investment in salaries, health, safety and wellbeing for firefighters," said Moore. "A suite of new actions will permanently increase pay, improve options for housing and provide better care and support for physical and mental health. It also increases the number of firefighters."
The central part of Washington faces serious wildfire risk, said Cantwell.
"We have a very big apple, pears, hops, cherries, wine industry in this part of the United States," said Cantwell. "So we really want to know about your workforce and firefighting budget. Right now, firefighters have to work hundreds of hours of overtime. And, how is your proposed increase going to help us address what we're facing here in the central part of Washington and in Oregon?"
Moore said the 2024 budget calls for $1.4 billion to be invested in salaries, health, and safety for firefighters. Moore said this would include permanent pay increases, more options for housing and better care and support for physical and mental health.
He said recruitment and retention are a challenge for the Forest Service.
"Housing [for firefighters] is a really big issue," said Moore. "And it's an issue of availability, but also affordability."
The State of Washington experienced 14 large wildfires in 2022 that burned more than 84,000 acres. Smoke from wildfires in the Cascades last October caused Seattle to have the worst air quality of any city on Earth.
In January, the Forest Service announced $930 million in investments for high-risk landscapes in the West that could benefit roughly 200 communities. New Wildfire Defense Grants also will fund 14 programs in Washington state.