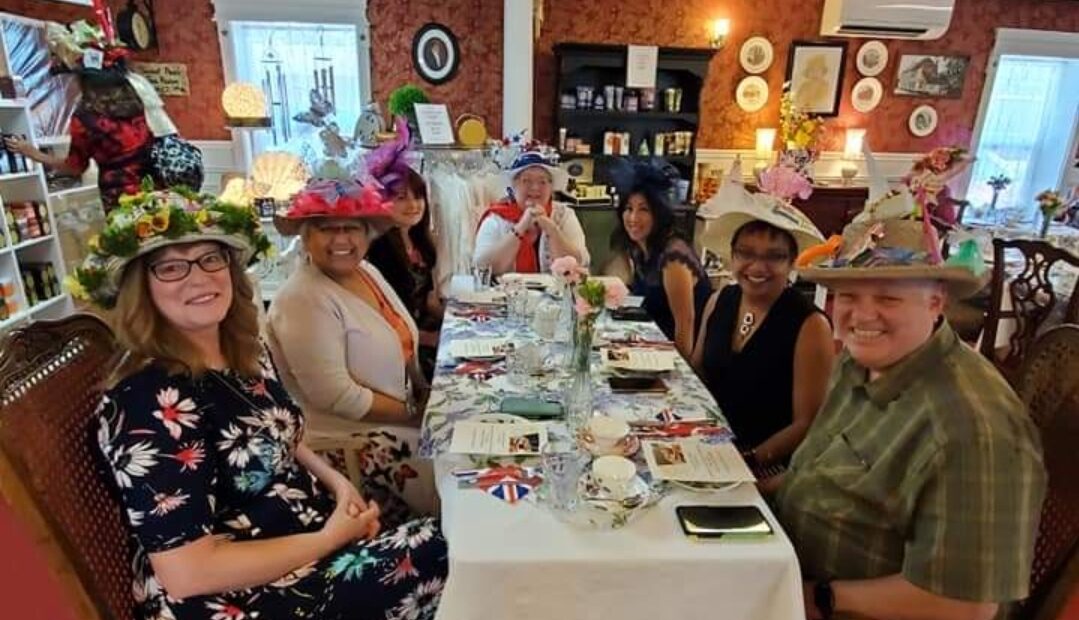 How some in the Pacific Northwest are preparing for King Charles III's coronation
At Sweet Peas Tea Room in Battle Ground, Washington, the Union Jack will fly proudly for the May 6 coronation of King Charles III. Owner Sharon Harbeck is hosting a full English tea at the British tea room she and her daughter, Chantelle, have run for six years.
The mother-daughter duo plans to wake up early Saturday morning to watch the coronation on T.V. Then, they'll host an afternoon tea and treat attendees to special recipes from the palace, including a quiche and celebratory desserts.
"I think the biggest thing that Chantelle and I both have agreed on: we are contributing our little bit of Britain to celebrate our king," said Harbeck, who was born in England.
Thanks to a few props, tea guests can have their photo taken with the newly crowned king or in front of Buckingham Palace.
But, not everyone is cracked up about the coronation of the new king.
"There's been a lot of mixed feelings about Charles being king," Harbeck said. She's received varied reactions about the celebration, she said.
So while a number of Americans turn out to cheer the new king, neighbors to the north might be feeling a little less pomp and circumstance.
Polling in April from the Angus Reid Institute in Canada found that only 9% of Canadians said they were looking forward to the coronation.
"We're in a situation in Canada right now where we're having this kind of malaise when it comes to the monarchy," said Dave Korzinski, research director with the Angus Reid Institute, which is based in Vancouver, British Columbia.
A majority, 60%, oppose Charles as king, according to the polling.
"He's not a really sympathetic figure in Canada," Korzinski said, referencing many people's dislike of how Charles treated his former wife, Princess Diana.
The disapproval might be a bigger sign of Canadians desire for a systemic change. Many Canadians, especially younger ones, want to see the country do away with its relationship to the Crown, Korzinski said. The poll found 52% don't want their county to continue as a constitutional monarchy.
Korzinski said he thinks a lot of Canadians will still follow the day's festivities, even if it's not their full focus.
"I will definitely check it out a little bit, but it's probably going to go up against some basketball and hockey games, too," Korzinski said.
Back in Battle Ground, Harbeck said she's not sure what Amercians are expecting of the coronation celebration at the tea room.
"But we're just gonna give them a truly British party," Harbeck said.