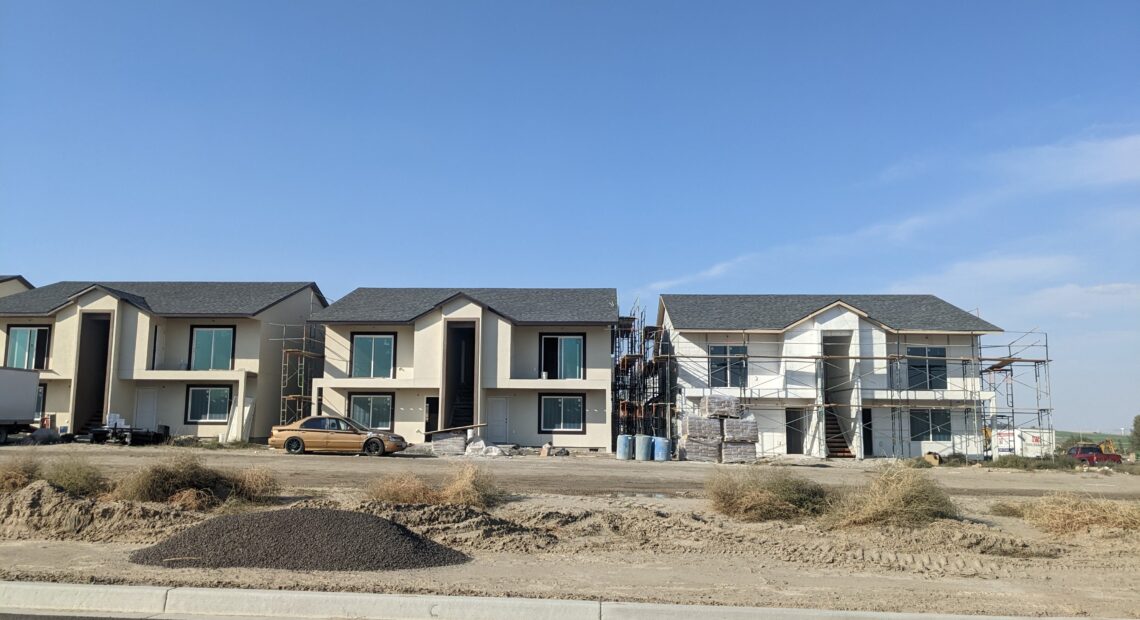 Tax credit revamp could mean more affordable housing
The picturesque mountains, rivers and wildlands of the Pacific Northwest make it a desirable region to live in for anyone who loves the outdoors. People have lived in the rural communities dotting these forested lands for generations, but newcomers flush with cash are moving to the region in greater numbers since the pandemic and these small towns are starting to change.  
"People are losing a sense of control," said Timothy Nadreau, an economist at Washington State University.
Nadreau studies regional development as part of his research. He lives in Moscow but works in Pullman, and said many people in Idaho and Washington prefer the rural way of life. 
Rural communities often resist change, with municipalities curtailing expansions and housing development, Nadreau said.
When wealthy people buy up homes in rural communities, it drives the price up for residents living there, unless the housing supply is increased, Nadreau said.
"The locals don't have those financial assets and resources, so they tend to be the ones that get driven out," Nadreau said.
After the downturn of the construction industry during the 2008 recession, the United States fell behind in building homes. The industry hasn't kept pace with demand, said Democratic Senator Maria Cantwell.
"When you don't build these units, the price for everybody goes up because there's less supply in the market, and thus more competition for housing, so we need to put more supply into the system," Cantwell said.
Cantwell recently introduced the Affordable Housing Credit Improvement Act of 2023. The bill has been reintroduced every other year, and Cantwell said the legislation aims to expand and strengthen the Low-Income Housing Tax Credit, prompting private industry to start building again. The legislation has bipartisan support in the House and Senate.
The program has been used in Walla Walla to assist veterans who want to live close to the Jonathan M. Wainwright Memorial VA Medical Center, the local VA hospital, and in downtown Spokane where it was used to turn the Ridpath Hotel into affordable housing, said Cantwell.
"We've seen it used in lots of innovative ways," said Cantwell. "And, that's why I think it's successful, because it gives the tools to the community to target what they want to do, what they think the problem is." 
According to a report from Housing and Urban Development, 582,000 people were experiencing homelessness in 2022. Nearly 30% were families with children.
More than half of all people experiencing homelessness in the country were located in four states: California, New York, Florida and Washington. The report estimates more than 25,000 people in Washington state are homeless.
Seattle is in the top five cities with the most unsheltered populations. More than 13,000 people in King County are without homes.
Veterans, the elderly and young families are being priced out of many cities in Washington, and more housing is needed in urban and rural areas, Cantwell said.
Most residential land in the United States is zoned for single-family homes, making it harder to build multi-unit dwellings that could fit a higher number of residents. One way to ease this challenge is to have cities rezone industrial land for affordable housing development, said Cantwell.
Nadreau said while more homes need to be built, prices have started to fall since December.
Nadreau co-authored a report on housing affordability in 2021, and at the time, house prices were on the rise. He's updated the report now that house prices are starting to drop – a trend he says is likely to continue.
Rather than a solution to the housing crisis, Nadreau said it's about trade-offs. Instead, people should be thinking about what they're willing to give up. 
"If you want your community to stay small, then you're giving up your local population. If you want to keep your local population, then you've got to increase the size of your town," he said. "There's always a trade-off."