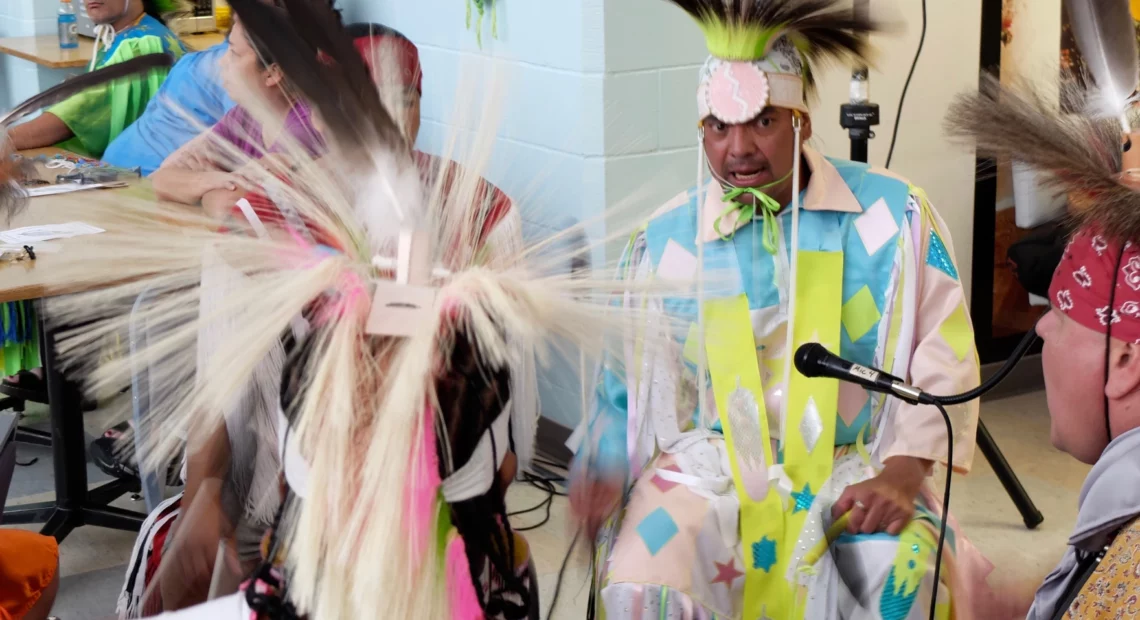 Washington makes a major change to prison sentencing, but not for people already behind bars
By Jeanie Lindsay
When Travis ComesLast was 20 years old, he was on the run from juvenile detention. He and a friend were looking for ways to get some cash so they could skip town. But during what he describes as a, "drug deal gone bad," ComesLast shot and killed a man.
"I went to go hit him on the head with the gun to stop him, and I missed his head and when I came to the point where his head would have been to hit, my hand tightened up and I shot him," he said.
ComesLast was sentenced to 51 years in prison for murder and robbery. But a third of that sentence – 17 years of it – was tacked on because of robberies he was involved in as a teenager. It's a practice Washington courts have used for decades under a law that required the use of juvenile sentencing points when calculating prison time for adults who are convicted of a new felony.
After nearly three decades in prison, ComesLast says he's not that kid anymore. He's known for his work as a community and spiritual leader. He's a member of the Assiniboine and Sioux Tribes in Montana, and shares hope with other incarcerated Indigenous men, helping them reconnect with their culture. He's also about to become a master beekeeper, and says raising bees has influenced his sense of purpose.
"I learned that a bee will fly itself to death to find food for the hive – everything that a bee does it doesn't do for itself, it does for the better of the hive," he said.
That's why ComesLast and others like him paid close attention to this year's legislative session. Lawmakers debated a bill to no longer require lengthier sentences for adults who committed crimes as kids. Part of the bill would have applied that change to past cases.
It could have meant shorter sentences for hundreds of incarcerated people in Washington's prisons, including ComesLast.
Ultimately, the legislature approved the bill. But only for future cases, meaning it won't do anything for people already in prison. ComesLast calls that decision, "devastating."
"There's a chance we may die in prison," he said. "So those points, what they did as a result of applying them to our adult offender score, technically gave us a death sentence for some of us."
And those sentences have a disproportionate impact on Black and Indigenous communities. Advocates say extending a person's sentence based on their criminal history as a kid is largely rooted in the "superpredator" myth – a debunked, racist policy theory.
"If you look at the ways this theory of the superpredator children was talked about and reported on and studied, it's really just coded language for mostly young Black boys and boys of color," said Chelsea Moore, smart justice policy program director for the American Civil Liberties Union of Washington.
Moore, other advocates and experts say juvenile crimes are often rooted in trauma – mistakes committed by children with limited life experiences and whose brains aren't fully developed. Moore says inequities are further exacerbated by over-policing in communities of color.
Indigenous rights lawyer Gabe Galanda says the issue is especially poignant for tribal communities, as the harmful legacy of colonization persists.
"In that moment of mistake, you have a convergence of trauma and atrocity, dating back centuries," Galanda said. He added that without opportunities to facilitate healing, sending someone to prison with an even longer sentence can often add to and extend the harm felt by an entire nation.
Indigenous people are the most impacted by sentences extended for juvenile crimes in Washington. According to the ACLU, 41% of incarcerated Indigenous people and 39% of incarcerated Black people in the state have juvenile crimes on their record. That's compared to just 26% of white people.
But reducing their sentences is complicated, according to Russell Brown, executive director for the Washington Association of Prosecuting Attorneys. He says revisiting sentences for people with juvenile records means navigating a complex web of limited resources, questions about fairness, and the different needs for victims of crime – all factors, he says, that could impact both victims and people who have committed crimes.
"Decisions about, well if we make this change here, here's the result we hope it has, but in reality there are so many different levers that it's sometimes difficult," he said.
Brown says most victims likely would prefer rehabilitation for perpetrators of crime instead of longer sentences, but the legal system is vastly under-equipped to provide services to all who may need or want them. Brown says victim advocates are in short supply as well, and courts are still working to get through cases backlogged by the pandemic.
Despite the lack of support among lawmakers this year to apply the change to past cases, the conversation isn't over.
Lawmakers who backed this year's bill say they plan to file legislation next year to apply the change retroactively, with groups like the ACLU of Washington, Collective Justice, and Huy – the Indigenous rights nonprofit that Galanda works with – keeping a close eye on the issue.
This year's effort has also reenergized work among ComesLasts' fellow inmates to coordinate a legislative summit in Spokane later this year, bringing together advocates, judges, prosecutors and policymakers to talk directly with incarcerated people about how to make additional reforms to the legal system.
But for now, ComesLast will continue on his path of spreading healing and providing mentorship, teaching other men the lessons he's learned from raising bees – they're part of his personal "hive" now.
"I made my beehive: my change and my family. So that is my focus. Everything that I do is with them at the forefront," he said.
Because it's not just his life on the line, it's others like him, their families, and the communities they come from.