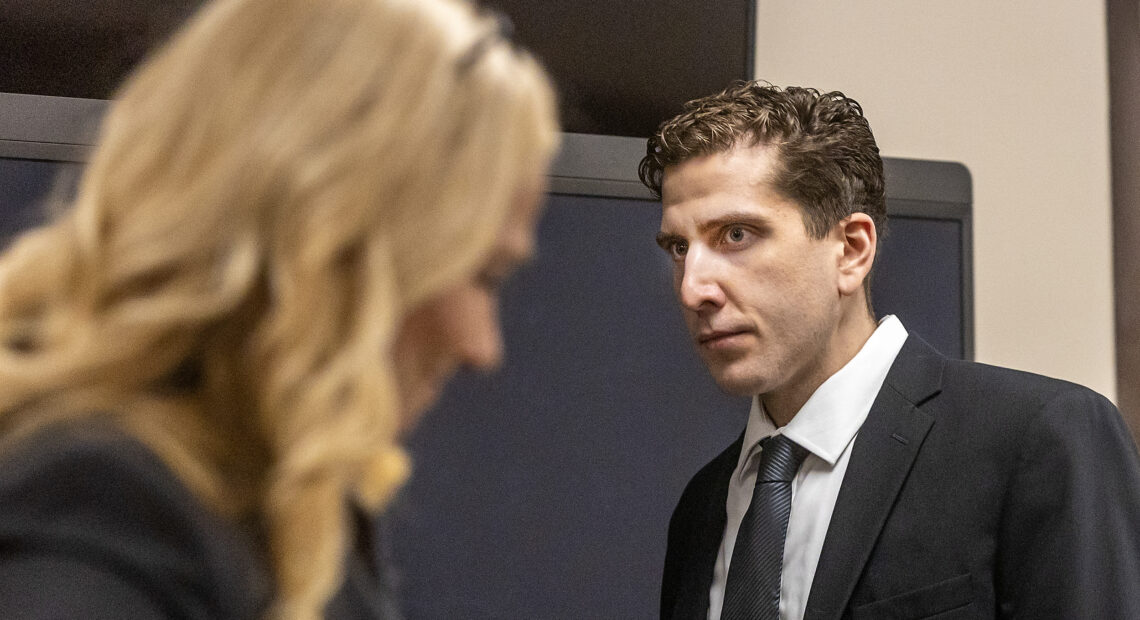 Lawyer for suspect in Idaho student killings asks judge for police training records
At a motion hearing this week for Bryan Kohberger, his defense attorney Anne Taylor asked Latah County District Judge John Judge for evidence regarding three of the 120 officers involved in the quadruple murder investigation.
"These three officers are officers that have each conducted critical interviews with critical witnesses in the case, made decisions about interviews, made decisions about evidence," said Taylor. "We seek their training records to understand their processes."
Taylor argued the officers attended autopsy proceedings, made decisions on where to follow-up with leads and one of them interviewed witnesses at the scene on King Road. 
This particular officer's records are of interest because they mentioned a specialty of working with trauma victims, said Taylor. 
"When they take the stand, they will say, 'based on my training and experience,'" said Taylor. Two of the officers in question work for Idaho State police, said Taylor.
Taylor also requested a report from the FBI that includes the tip about a white Hyundai Elantra, the car that eventually led investigators to Kohberger. 
"Much of what Ms. Taylor is saying is pure speculation," said Ashley Jennings, senior deputy prosecuting attorney for Latah County.
Since hundreds of officers were involved, the motion opens the door to the defense asking for records of law enforcement the state does not have access to, said Jennings.
Latah County District Judge John Judge says he will issue a written decision.