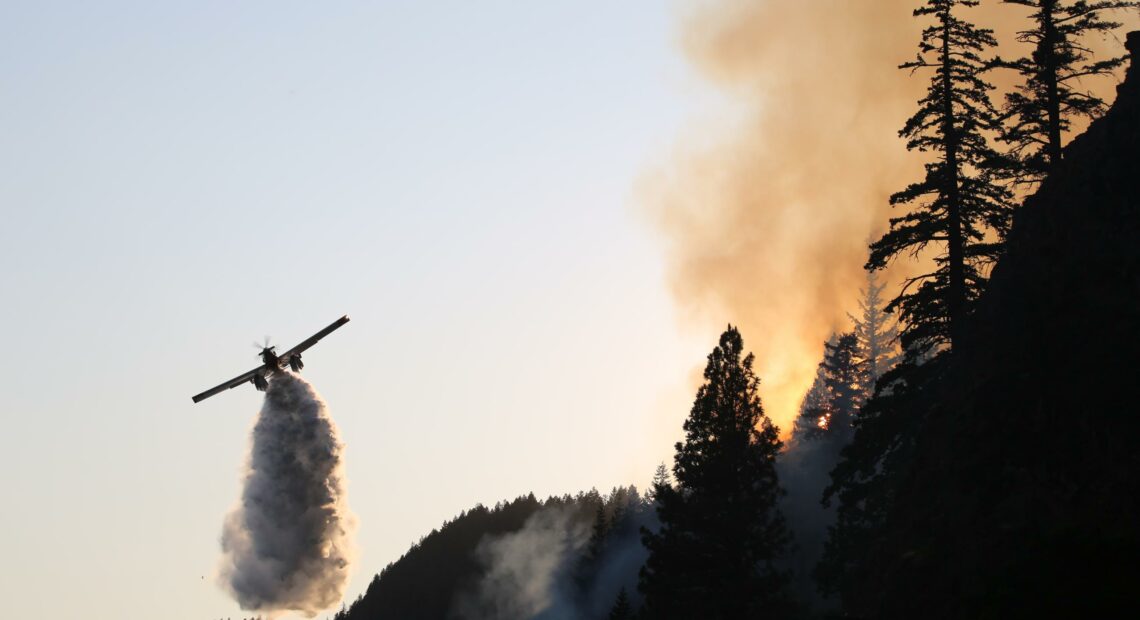 Dry conditions and wind fuel Northwest wildfires
There's a red flag warning and heat advisories in place throughout several areas of the Northwest, along with several growing wildfires. The situation, along with continued parched conditions, creates a tough job for firefighters.
"We've got several fires going on," said Janet Pearce, spokesperson with the Washington State Department of Natural Resources. "We're hoping there will be no more. I just hope folks can be a little safe. Fourth of July is over, maybe they can save their fireworks for January."
In Oregon, there were several areas under red flag warnings Wednesday, including: the Willamette Valley, the Portland metro area, the inland valleys near the North Oregon Coast and the east slopes of the Central Oregon Coast.
In Washington, there were red flag warnings as well too, along the west slopes of the Cascades and in Skamania County near the Tunnel Five Fire.
"It's the worst thing that we could possibly ask for," Pearce said. "The winds are always a killer for us during fire season and when the landscape is this dry, and getting drier, with no rain in sight it's going to be a big challenge."
Many parts of both Oregon and Washington are also in a drought, making fuels tinder-dry.
Washington state's Pierce County Fire Marshal Ken Rice, said it's already extremely dry in the South Sound area. "It's earlier and earlier that we have to set the burn bans," he said. "It could get really bad really fast with the limited resources we have."
Rice said he would like everyone to go out and look at the fields and forests in their own areas to see how dry the conditions really are.
"The foliage, the duff underneath the forest, how fast fires are going to spread through those fields, pastures and forests," he said. "A small fire with a bit of wind is going to grow really fast. We need people to be extremely cautious."
So far, there are already several large fires burning in Washington state, or headed toward containment. Those include: the Tunnel Five Fire on the Washington side of the Columbia River Gorge near White Salmon, the Bogachiel Fire near Forks in Northwest Washington and the Selah Cliffs Fire outside of Yakima.
In Oregon, there are several large fires that have been crushed recently. The Moon Mountain Fire near Eugene is now 100% contained now and the Albee fire in Northeast Oregon is also 100% contained.