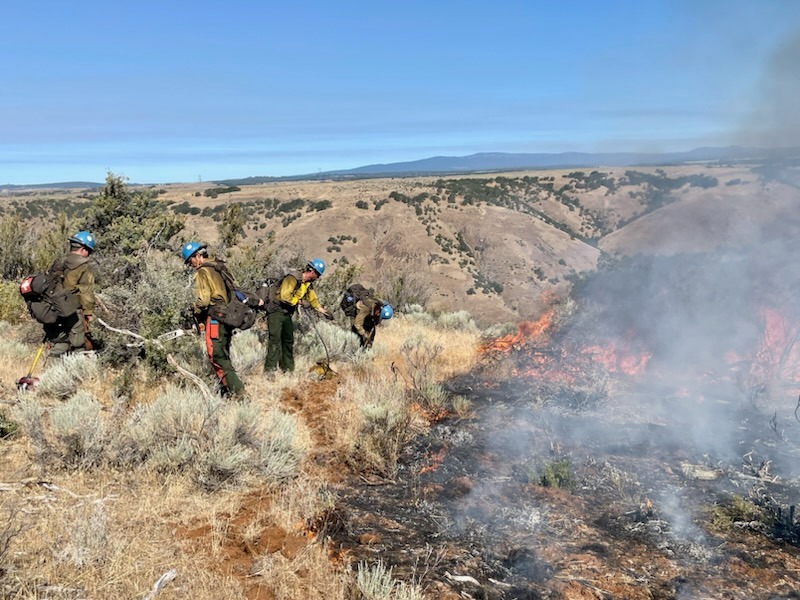 Drought conditions lead to several new, large fires in Washington, Oregon
As new, large fires have started in Oregon and Washington this past week, lightning has started fewer fires this season, according to the Washington Department of Natural Resources.
In Oregon, almost 30,000 acres have burned so far, according to the state Department of Emergency Management. In Washington, more than 80,000 acres have burned this year. The source of several fires are still under investigation.
"A majority of our fires, still well over 80 to 85%, are caused by humans," said Hilary Franz, Washington State Commissioner of Public Lands.
The Newell Road Fire in south-central Washington has contributed the most acres burned so far, reaching at least 56,143 acres as of Tuesday. That is more acres than any single fire burned in the state last year, said Matt Dehr, the wildfire meteorologist for the Washington Department of Natural Resources.
"It's really a testament to the drought conditions that we're experiencing, as well as the fire danger that we have across the state," Dehr said during a news conference.
The state Department of Ecology has declared a drought emergency for 12 counties.
Although Western Washington has seen more fires this year than last, Dehr said rains on Monday calmed fire concerns in the area. However, Dehr said fire concerns are expected to worsen east of the Cascades in August.
That's why it is important to keep human-caused fires to a minimum, Franz said.
A Newell Road Fire community meeting is planned for 6 p.m. Tuesday. You can attend via zoom or in-person at Goldendale Middle School, 520 E. Collins St., Goldendale, Wash.