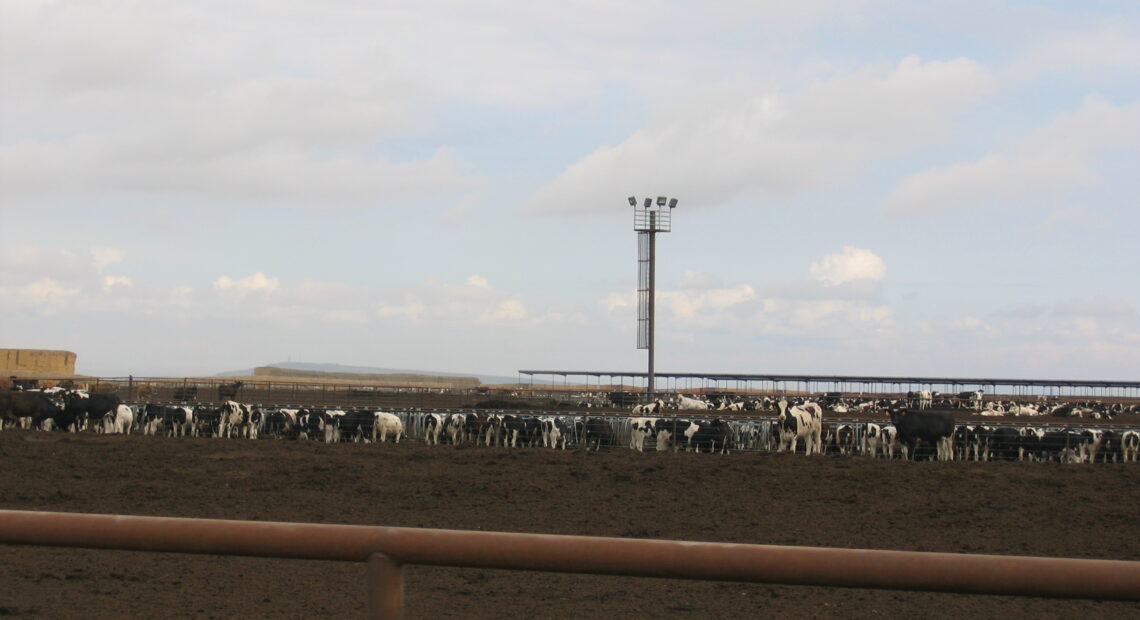 Oregon's new SB 85 will further regulate water use on big livestock operations
Bobbi Harrold runs a 400-some milker dairy out of Creswell, Oregon and she says she could deal with a bit less paperwork, not more, on her farm.
"I became a farmer because I love cows and I want to be out with the cows all the time," Harrold said. "And I spend less and less time doing that every single day because we just keep getting laws like this that require more documentation and more layers."
Harrold is also the president of the board for the Oregon Dairy Farmers Association.
In July, Governor Tina Kotek signed new laws on water rules: Senate Bill 85.
The new laws require large farming operations to have tougher water quality permitting and create a water supply plan. The laws also don't allow farms to use drinking water for livestock without a permit or water right.
It would put new requirements on operations with more than 700 dairy cattle or 1,000 beef cattle.
Environmentalists say the new law is a modest step toward protecting drinking water in Oregon.
"It's really notable that our coalition and legislators were able to finally stand up to big ag and pass a bill that even enacts modest reforms on the factory farm industry," said Tarah Heinzen, with Food & Water Watch. "Because this is an incredibly powerful industry."
Heinzen also says there is a lot more work to do.
"This bill doesn't go nearly far enough," she said. "But it is good to see the state finally take groundwater overuse by factory farms seriously and put even a modest and temporary limit on exploitation of the so-called stock watering loophole that has allowed factory farms to take virtually unlimited water from scarce groundwater resources."
Jeff Wendler, director of livestock operations at Threemile Canyon Farms – an operation with 35,000 milking cattle based in Boardman – said these new rules will be a lift for his company. He said the new regulations will be harder and more expensive for smaller cattle operations. For example, smaller dairies may have to design water systems with flow meters to track drinking water usage for livestock.
"If you're not set up to track drinking water it's going to be an additional burden," he said.
Wendler said much of these regulations came after the actions of one bad actor – Lost Valley Farm – that was shuttered after massive pollution and problems. That property is now largely run by the sons of Cody Easterday, a rancher who swindled Tyson Fresh Meats and another company out of more than $244 million dollars worth of cattle.
Wendler said, conversely, Threemile Canyon Farms has worked tightly with state regulators to run an operation that's a closed loop for dairy waste.
"We've always gone above and beyond what the regulations were doing anyway," Wendler said. "Most of our industry follows the regulations – they do it the way it's supposed to be done."
The new rules went into play July 27.
8/7/23 Editor's Note: There were changes made to this story to correct Tarah Heinzen's name, and to insert the word virtually.