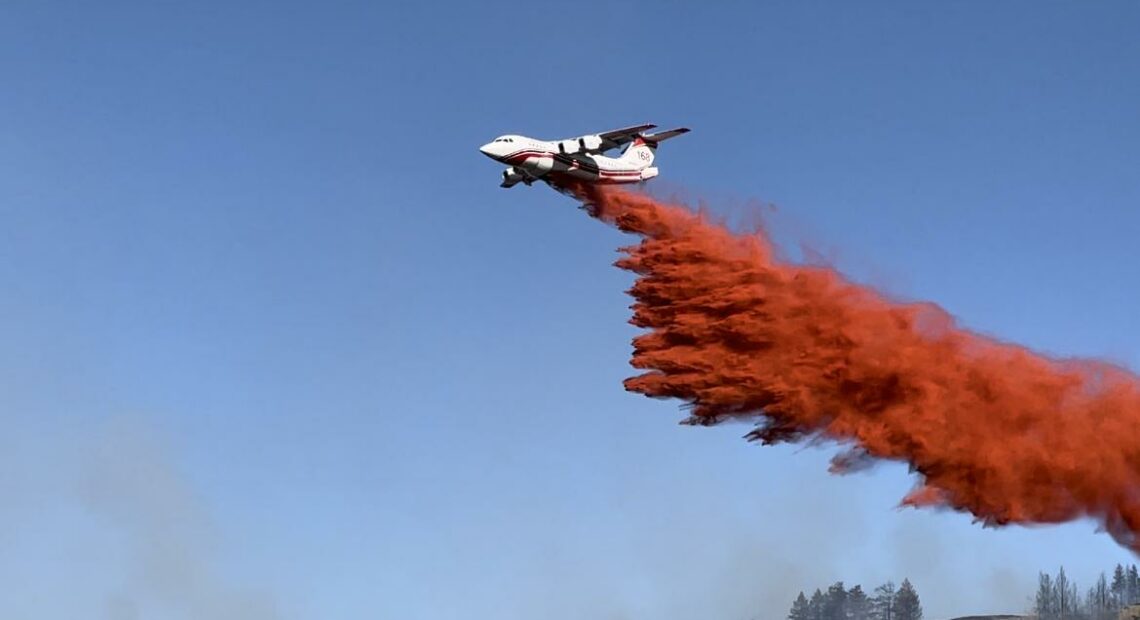 Forecasted rain expected to dampen Eagle Bluff Fire in Okanogan County
Crews made progress over the weekend on the Eagle Bluff fire burning in Okanogan County. The fire was 80 percent contained on Monday and crews said there has not been new growth for 48 hours.
Heavy rainfall is expected to help firefighters but could also cause flooding. Burned soil acts like pavement — water pools on top of it.
Okanogan County issued a flood watch Sunday morning that will last through Monday evening for Okanogan and surrounding counties.
When a lot of rain falls on burned soil, it slicks right off the top and as it flows, it can cause landslides.
"With these areas that we're seeing with the fire, where it's really steep slopes, you can also have some debris flow and some rolling material that can come down slope when you do have a rain event over soil like that," said Molly Allen, public information officer for the Northwest Incident Management Team 7 on the Eagle Bluff Fire.
Monday is the last day Incident Management Team 7 will be on the scene. A local crew is set to take over management of the fire.