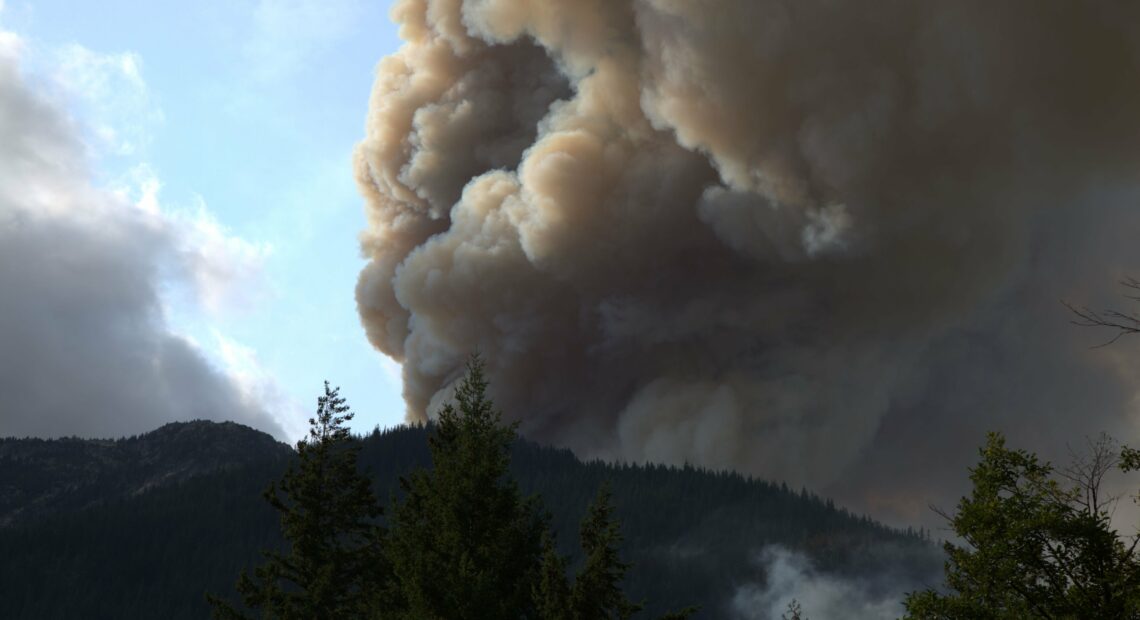 Part of HWY 20 reopened, firefighters still actively working in area as Sourdough Fire burns
State Route 20, which runs through North Cascades National Park, is now reopened.
The highway had been closed between Newhalem and Rainy Pass in Whatcom County, as it is the main access point for firefighters working the Sourdough Fire. Mark Enty, public information officer with Northwest Incident Management Team 10, said crews are still working in the area and drivers should be extra cautious.
The fire has burned 1,710 acres in a remote, wilderness area. The nearby Diablo community is under evacuation orders.
Meanwhile, Seattle City Light has reported that Diablo Dam is back online after being shut down due to the fire. Ross Dam is still offline but crews worked to get it back up and running Wednesday, said Jenn Strang, media relations for Seattle City Light.
The dams were taken offline for operational and safety concerns. Employees from the dams and their families were evacuated and are being housed.
"When there are fires and especially when there are transmission lines, smoke can actually affect the transmission lines as well if they are energized and it can cause an arcing between them," Strang said.
Throughout the year, Seattle City Lights draws about 30% of its power from the dam but drier conditions in the summer mean the amount of power generated by the dams is lower. On any given day the amount is different. To compensate, the company purchases from other power generators. Usually, Strang said, through a contract with Bonneville Power Association which controls the dams on the Columbia River.
Seattle City Light already purchases power from sources outside its own generation, Strang said. Seattle City Light owns dams that generate 50% of the power for its customers on the Skagit and Pend Oreille Rivers.
It will take massive rainfall or snow, what they call a season-ending event, to douse the Sourdough Fire, Enty said.
In the meantime — "In areas where they're able to mitigate the fire and make some efforts to defend structures or anything that could potentially be threatened, they'll do so," Enty said.
Firefighters are monitoring the fire and wetting down hotspots. They are also working to defend buildings that are in danger.
The Washington State Department of Transportation reported Wednesday that the fire is active and Highway 20 remains subject to closures. Stopping along this section of highway is not permitted.