Seattle Marine Killed in Afghanistan
SEATTLE — A Marine sergeant from Seattle was killed this week in Afghanistan. An improvised explosive device killed 23-year-old Will Stacey in Afghanistan's Helmand province.
His parents, Robert and Robin Stacey, are historians at the University of Washington. They issued a statement yesterday, saying:
"We are no different from the 1,800 other families who have lost loved ones in Afghanistan. Unfortunately, we now fully understand the sacrifice and sorrow that these families have faced."
Washington Governor Chris Gregoire ordered flags to be lowered today for another recent military death.
Army Private First Class Neil Turner of Tacoma died January 11 after a training accident in Afghanistan. He was 21.
Copyright 2012 Northwest Public Radio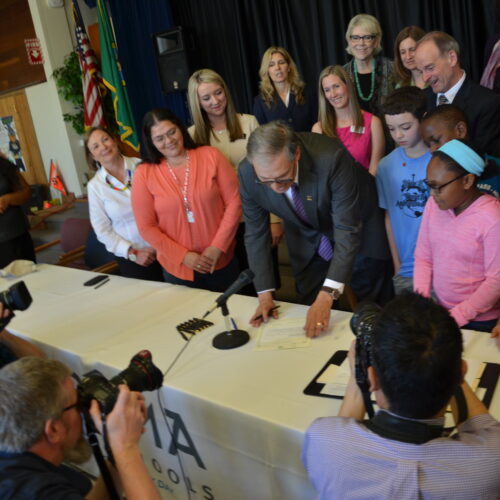 The Tacoma School District has the largest number of students experiencing homelessness in Washington. Month after month, more students and their families are counted as homeless in Tacoma, the third largest city in the state.
"We started the fall at 1,626, and as of the end of April, we're at 2,382," said Taj Jensen, director of Title, Learning Assistance Programs (LAP), and the McKinney-Vento foster care programs with the Tacoma School District. Continue Reading Homeless Washington students: Tacoma schools seek housing resources as district with most homeless students
Read More »