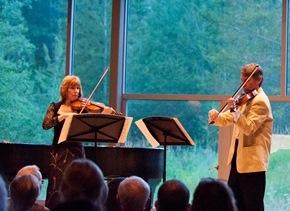 Summer Classical Music Festivals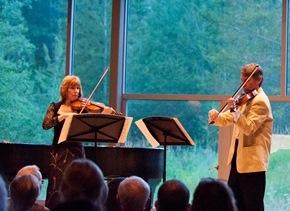 Symphony season is coming to a close and summertime is on its way!  That means it's time for the many fantastic summer classical music festivals here in the Northwest, where regional, national and international stars perform in some spectacular venues, both indoors and out.
·        The Walla Walla Chamber Music Festivals brings regional, national and international stars to the city to perform at vineyards, museums, churches, theaters and other intimate venues throughout June.
·        Starting in late June and running through the first weekend in September, the Olympic Chamber Music Festival provides another fabulous outdoor setting for Northwest chamber music.
·        The Bellingham Festival of Music celebrates its 21st season with some  crowd favorites and some pieces you might not be as familiar with July 5-20.
·        This year is the twentieth season of the Icicle Creek Chamber Music Festival. That means three weeks of stunning scenery and top-notch performances June 29 through July 20.
·        It may be named for a Baroque legend, but you'll hear much more than Johann Sebastian at the Lake Chelan Bach Festival July 11 through 19.
·        For more than 30 years, Rendezvous in the Park has brought all sorts of artists from all over to Moscow, Idaho. This festival steps outside the classical realm for the first couple of days starting July 18 but ends with a performance from the Washington-Idaho Symphony Sunday July 20.
·        If you're looking for a nice summer getaway, follow the Walla Walla Symphony's maestro Yaacov Bergman to the heart of central Idaho. SummerFest from McCall Music Society is coming up July 20-26.
·         The Victoria Summer Music Festival welcomes treasured local ensembles and international performers for this year's run, July 22 through August 5 at the Phillip T. Young Recital Hall at University of Victoria.