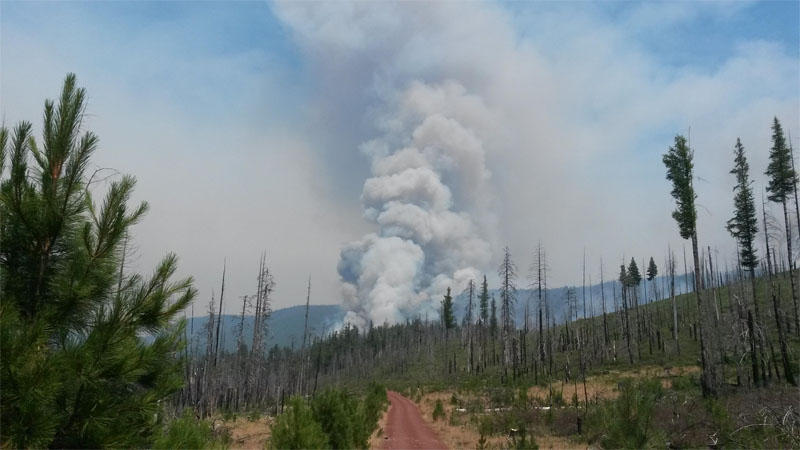 Washington Towns Told To Evacuate As Fires Continue
Update from Sueann Ramella 3:56pm 7/18
Washington residents are urged to listen to emergency officials and evacuate as the Carlton Complex Fire and Chiwaukum Creek Fire continue to threaten homes. So far, more than 900 residents near Leavenworth were told to evacuate, and residents in the town of Pateros were also told to evacuate as these two large fires continue to grow destroying 100 hundred homes. The Property Casualty Insurers Association of America (PCI) says:
"The first step is to listen to authorities and pack up and move out as quickly as you can, the next step is to contact your insurer if you've been asked to evacuate your home," said Kenton Brine,PCI assistant vice president. "Generally, homeowners and auto insurance policies will cover property lost or damaged due to a wildfire, but it's important to make that initial contact with your insurer to begin the recovery process if your home is destroyed by a wildfire."
Update from Jessica Robinson 10:36 a.m. 7/18 
About 80 people woke up in a Red Cross shelter in central Washington this morning after a wildfire forced the town of Pateros to evacuate overnight. Initial reports are that 40 homes and a church have burned in the small town on the Columbia River.
Another 20-30 people in campers and RVs stayed in the evacuation shelter parking lot in Chelan. Red Cross spokeswoman Megan Snow says for now, the evacuees just have to wait.
Snow: "They're waiting for information – if road closures open again. They'll be waiting to see when they're allowed back to assess what's going on at their homes, in their town. Especially for a town of that size, we're talking about a huge percentage of the population who's going to basically have to start over."
Last night, the Red Cross had to evacuate its original shelter in Pateros when flames from the wind-whipped fire bore down. The Carlton Complex of fires has burned thousands of acres in Washington's Methow Valley.
—
Chris Lehman reported 7/17:
The next few days will be critical for crews battling more than a dozen wildfires in the Northwest. Forecasters have issued a Red Flag Warning for a large swath of eastern Oregon and Washington.
A Red Flag Warning indicates a combination of high winds, low humidity and dry conditions. That means existing blazes are expected to, well, spread like wildfire.
Several highways have been closed and homes evacuated near Leavenworth in central Washington. In central Oregon, a section of the Deschutes River that's popular with rafters has been closed due to a fire in that area.
National Guard crews have been helping battle the flames in Washington and are expected to be called upon in Oregon. Rod Nichols with the Oregon Department of Forestry says National Guard helicopters have many uses.
"Such as actual direct fire fighting with water buckets and also medevac type situations, if they need to take a fire-fighter that's been injured out of a hard-to-reach place," Nichols said.
There is some good news on the horizon. A cooling trend is expected in the region this weekend.
Copyright 2014 Northwest News Network