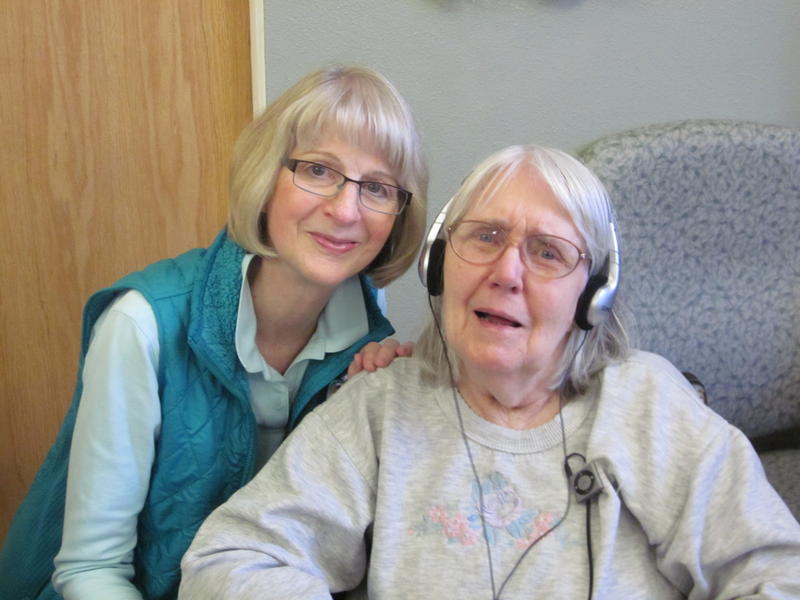 Unlocking The Mind With Music
A program at Pullman Regional Hospital is using the power of music to tap deep into the memories of dementia patients. Music & Memory is a national program that brings digital music to elderly patients to help improve their quality of life.
"There was one woman that I worked with for over a year and she couldn't communicate at all," says Ginny Hauser, Volunteer Lead for Music & Memory. "She could only say, 'No.' But she really loved classical piano so I built a three-hour playlist of all classical piano music."
Hauser played each song for her patient. If she said "no" Hauser would take that song off the playlist. If she smiled and nodded Hauser would keep it.
Hauser was inspired to bring the program to Pullman after she saw a screening of the documentary Alive Inside – about the Music & Memory program.
"In late 2014, I was part of a patient-support volunteer training group and we had a class on dementia," Hauser said. "After the screening was over we approached the person leading the class and said we wanted to do it here. So in December of 2014 we took the Music and Memory training and became certified."
Through donations and grants the program at Pullman Regional Hospital has 24 iPods that are used by patients at the Hospital, Avalon Care Center, Friends of Hospice, and Circle of Caring.
"We are always looking for more music donations," Annie Pillers, Executive Director of Friends of Hospice said. "We have to own the original CD or mp3 file to be able to use it."
The program has succeeded because of dedicated volunteers. They work with patients and their families to create playlists for each individual. They have curated over 125 playlists.
"From my own experience, I know that music is very powerful and that is speaks to our earliest memories," Hauser said. "Music is the soundtrack of our entire lifespan."