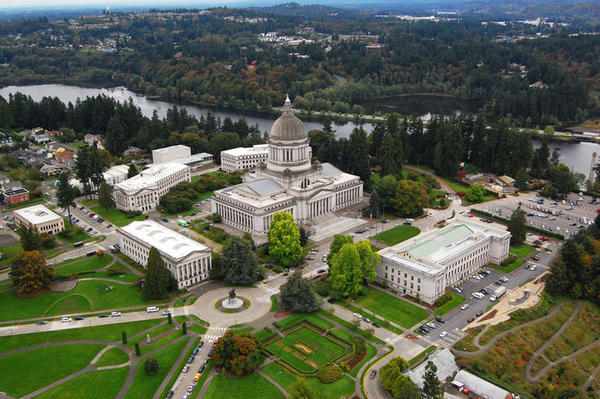 Washington Lawmakers Could Be Close To Agreement On Spending, Taxes
After weeks of deadlock, Washington lawmakers could be close to reaching an agreement in principle on a state budget, House and Senate budget writers said on Friday.
"Yeah, I think we can get it sorted out by the end of the day," Democrat Timm Ormsby, House budget chair, said of an agreement being negotiated on how much the state budget will spend over the next two years and where the money will come from — though the details are still to be worked out.
Republican John Braun, Senate budget chair, was more restrained. He said the two sides are "definitely getting closer" and added there was a reasonable chance a framework deal could come together within 24 hours.
If that happens, the two sides would still need to work out lots of details. The clock is running out. If there's no budget by July 1, Washington state government will go into a partial shutdown.
Copyright 2017 Northwest News Network. To see more, visit 
Northwest News Network
.