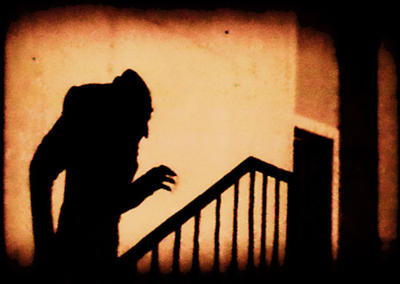 Movies To Creep You Out
When it comes to motion pictures associated with Halloween–films that can really scare us–they can succeed in many ways. Sometimes a picture can literally shock us with its imagery; in other cases, it may disturb us (in an entertaining way, of course) on a deeper, purely psychological level. Here's a short list of Steve Reeder's personal favorites in the horror/supernatural vein. As an avid moviegoer, all of these continue to "haunt" him.
Psycho (USA, 1960)
You can't have a list of horror movies without mentioning Alfred Hitchcock's Psycho. The clip above is one of the most groundbreaking and known scenes in cinematic history. What better to start our list than eerie, gruesome brilliance of Hitchcock?
Diabolique (France, 1955)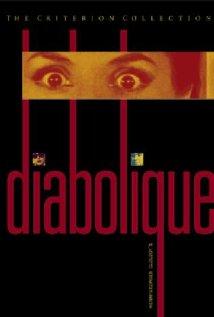 A wife and mistress conspire to kill their cruel headmaster. You may think you know how Diabolique ends, but the murder is just the beginning.
An American remake was made in 1996 starring Sharon Stone, Isabelle Adjani, Chazz Palminteri, and Kathy Bates. 
Nosferatu (Germany, 1922)
Ah! The film that started the vampire craze, Nosferatu (or originally Nosferatu, eine Symphonie des Grauens). He may not be the hot vampire stud you've come to know, but he's the godfather of the genre.
The movie is based on Bram Stoker's Dracula, but the studio couldn't get rights to the material. So, the term vampire became Nosferatu and Dracula was renamed as Count Orlok. It's a silent film, but that only adds to the creepiness of it all.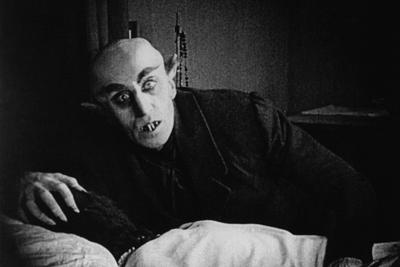 Halloween (USA, 1978)
Halloween is a classic American horror movie that launced the slasher flick genre. And also started horror film franchises with sequels, comics, and novels starring villain Michael Myers.
Audition (Japan, 1999)
If holding an audition to find a new wife isn't weird enough for you, that's only the beginning. In classic Japanese horror style, Audition challenges your psyche and stomach with shocking torture scenes and twisted humor. It's hard to make it through the trailer without grimacing.
The Others (USA/Spain, 2001)
Does the trailer for The Others look familiar to you? That's because it's a relatively recent movie compared to others on this list. But, you won't see blood, guts, and gore. Instead, the spooks come from the creepy atmosphere and quality acting.