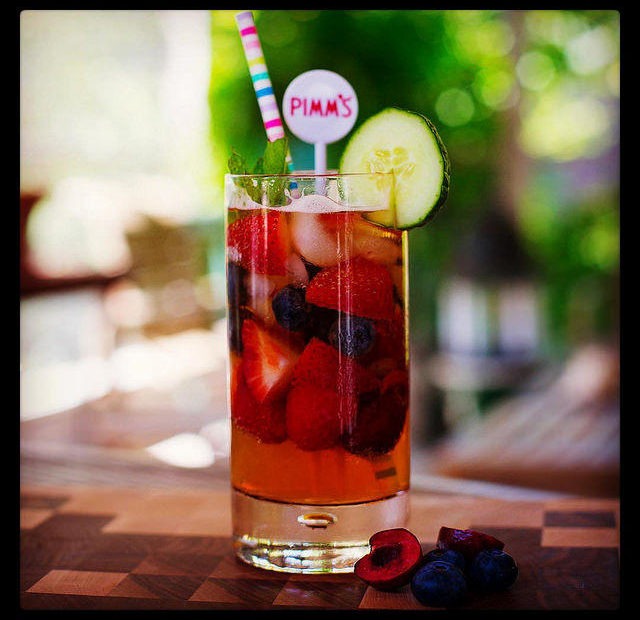 Composers and Cocktails
Big personalities are no stranger to classical music – the people behind the compositions are remembered through letters, reviews and their own journals. NWPR has taken these colorful characters and matched them with a drink for the summertime. While you stay cool and have a refreshing summer, see if you can taste the music in these cocktails.  
Special thanks to Avery Whisenant for educating us on the craft of bartending and showing us the personality in cocktails.
Gershwin brought his own refreshing twist to classical music with his heavy jazz influence (such a special and unique trait, Ravel refused to work with him for fear of interfering). He was a social creature with a magnetic personality, keeping a large circle of friends throughout his life. For this great American composer, we honor the refreshing, social butterfly George Gershwin with the refreshing Mint Julep. Bourbon (an American drink to salute his heritage), ice, water and mint (as many great summertime drinks include). Something refreshing for summertime (and the livin' is easy…).
Igor Stravinsky changed the face of music more than once – there's no denying he was a leader of the 20th century. His music was full of personality and style, but as a man, he was rather elusive. As radical and adventurous as Stravinsky might seem, he was also rooted in tradition. Therefore, Stravinsky is represented by a classic cocktail with a subtle, unmistakable twist – a smoked Gin and Tonic. The tonic provides the same bite found in Stravinsky's guarded behavior; the Gin, all the formal training and tradition, and the smoked effect offers the elusive and mysterious part of him he never shared with the world.
Despite being one of the greatest American composers of all time, Aaron Copland was a modest, easy going, emotionally reserved man. What better than to represent this New Yorker than with a tried and true American classic – A Manhattan. Grab your Manhattan glass, mix bourbon or whiskey with vermouth and bitters. Garnish with orange peel and a couple maraschino cherries, strain and enjoy. Complex yet simple.
Hector Berlioz had a flair for drama – his life was grand and music grander. Critics called him a mad man, but one thing is certain – he was passionate, idealistic and bold and would NOT be held captive by the French traditions of the day. Berlioz is a cocktail with a fiery color and spirit – the Negroni. Equal parts Campari, Gin and Sweet vermouth. The Berlioz of the Negroni comes down to the Campari – vaguely sweet, but more so spicy, earthy and bitter.  It cannot be contained by its Gin counterpart and provides a fully passionate and romantic flair to the cocktail.
Mozart was a big personality wrapped in elegant clothes – no mere cocktail would fit the bill of describing one of the greatest prodigies of all time. Cabernet Sauvignon are ubiquitous and world-renown, just like Amadeus. Both Mozart and this variety are rather bold additions to any evening. They should also probably both be taken with a grain of salt – as in don't ever take the jokester Mozart too seriously and in a literal sense, the wine should be consumed with food in most cases.
George Frideric Handel was a very private man that kept his personal affairs personal, but we do know this – he was English (by choice), easy going, charitable, good humored and universally described as a good man who lived to serve God and fellow man. Good humored, easy going and English – sounds like a Pimm's Cup. English Cucumber, a lemon wheel, ginger ale or lemon-lime soda and a lemon twist mixed with Pimm's No. 1.
Beethoven was successful, even in his own time, and that success gave him quite the ego. It created a proud, stubborn, difficult musical genius that would take condescension from no man and demanded that his genius be recognized. His life was lonely; he began distancing himself from people long before he started showing signs of hearing loss, but he loved in an unrestrained manner and was a fiercely loyal, good hearted man. Beethoven is scotch on the rocks – it's a bit harsh at first and makes no apologies for being that way, but if you give it a chance (or more than one taste), it can be an interesting mix of flavors. There are few 'cocktails' involving scotch; it's a drink best consumed on its own. And just like the masses that appreciate Beethoven as one of the greatest composers of all time, a scotch drinker will tell you there's nothing else quite like a good glass.