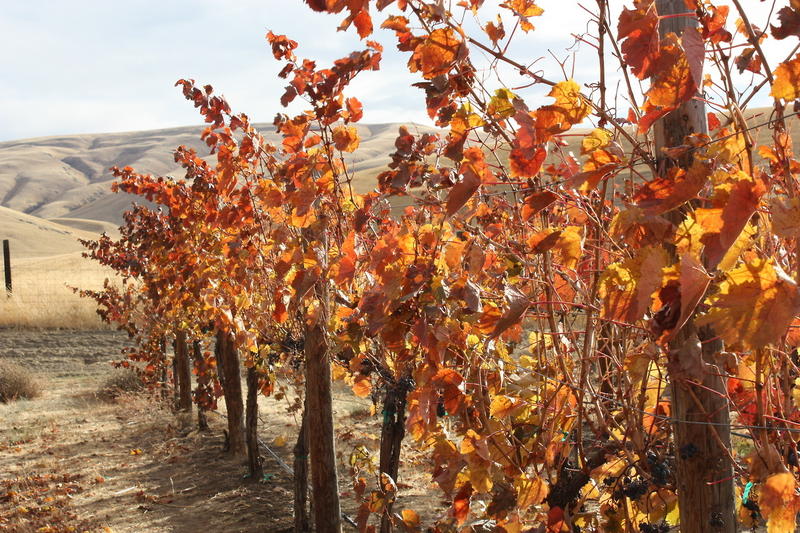 Thanksgiving Specials 2017
Thanksgiving is on the way – a day of gratitude, family, music, food and reflection. Spend your Thanksgiving with Northwest Public Radio for a day of holiday specials full of stories, cooking tips and classical music.
Giving Thanks: Host John Birge joins you for stories of gratitude, family, and food with a variety of special guests, including chef Jacques Pepin and his granddaughter Shorey. Join Northwest Public Radio for heartwarming music for Thanksgiving mixed with powerful stories and words of gratitude.  Thanksgiving Day 9-11 AM, NPR and Classical Music Service.
The Splendid Table's Turkey Confidential: There can be a lot of stress in the kitchen on Thanksgiving, but you don't have to do it alone. Keep the radio on for cooking tips, good company and a live call in show! Join Northwest Public Radio and host Lynne Rossetto Kasper for this thanksgiving tradition. Thanksgiving Day, 9-11 AM, NPR News Service.
Thanksgiving with Cantus: Is Thanksgiving more stressful than you'd like? The American vocal ensemble Cantus is ready to serenade you, and help ease the day with reflections on music, food and gratitude. 2 PM & 8 PM, NPR and Classical music service
Every Good Thing: What are you thankful for? On Thanksgiving Day, join us as we explore one of life's best gifts: music. this day of grace and thanks, who and what will you include in your gratitude? You'll hear performances of Copland's "Simple Gifts," Beethoven's Symphony No. 6 and Dvorak's Legend. No. 5 to accompany stories of gratitude and thanks. Thanksgiving Day, 3 PM and 9 PM, NPR and Classical Music Service.