The Ugly Truth About Truth, According To Errol Morris
If your goal is to talk to another human being and hear the truth, Errol Morris says you're going to be disappointed. The filmmaker explains why he broke the rules of documentary and why sometimes falsehood wins. Morris gives his Brief but Spectacular take on truth.
Judy Woodruff:
Finally, another episode in our Brief But Spectacular series, where we ask people to describe their passions.
Tonight, we hear from award-winning filmmaker Errol Morris. His documentaries include "A Thin Blue Line" and "The Fog of War," which earned him an Academy Award.
Morris' latest project for Netflix is "Wormwood."
Errol Morris:
If your goal is to talk to another human being to hear the truth — and I don't want to depress you — you're going to be sadly disappointed.
I'm very proud of this film I made, now close to 30 years ago, "The Thin Blue Line." An innocent man in prison who had been sentenced to death for the murder of a Dallas police officer, Robert Wood, I was able to prove that this was a terrible miscarriage of justice. He didn't do it.
One of the central pieces of evidence came out in interviews. So, the chief prosecution witness at this capital murder trial, out of nowhere, tells me that she had failed to pick out the defendant in a police lineup, forgetting that she had testified to the exact opposite.
The reenactment is, to me, this powerful tool for thinking, because I used to be a private detective years ago. You use everything in an arsenal of tricks to try to figure things out. You reenact it, and then you start to think, could this have happened that way?
The critics of the movie, the reenactments, how dare you? How dare you put this stuff in your movie? What were you thinking? Were you thinking?
Yes, I was thinking.
Robert S. McNamara, I made a movie about him, "The Fog of War."
One of the very first things that he said was that our side won. If we had lost, I would have been tried as a war criminal, a kind of naked honesty that we so rarely expect or ever see from public figures.
Rumsfeld was so difficult. Everybody is an unreliable narrator. One of the questions that people asked me repeatedly was, why is Rumsfeld talking to you? He likes to hear himself talk. There's something to be said for that. I like to hear myself talk, too.
From the very beginning of my career, I broke all the rules, consciously, no handheld camera, no available light. And I started to think about what guarantees truth. And I decided, none of that stuff guarantees truth. Style doesn't guarantee truth, and truth isn't handed to you. It's pursued. It's a struggle.
And, sometimes, falsehoods wins. That's the ugly truth.
My name is Errol Morris, and this is my Brief But Spectacular take on truth.
Judy Woodruff:
Makes me want to go back and watch both those documentaries.
You can watch additional Brief But Spectacular episodes on our web site, PBS.org/NewsHour/Brief.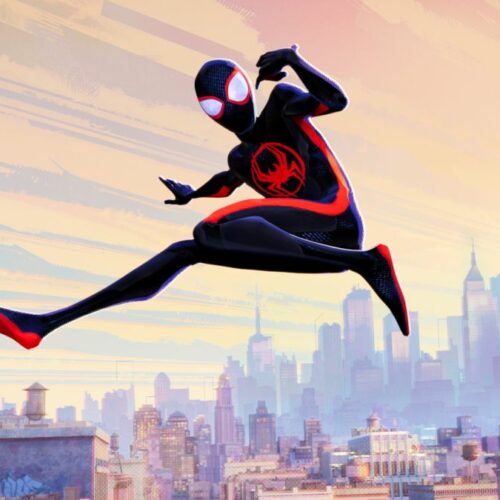 Welcome back to the Multiverse. If the most recent Academy Award winner for Best Picture, Everything Everywhere All at Once, stoked your interest in compelling alternate realities, then the latest installment in the Marvel Cinematic Universe merits your attention, too. This movie has intelligence, humor, relatable themes and dazzlingly crafted animation. Continue Reading Reeder's Movie Reviews: Spider-Man: Across the Spider-Verse
Read More »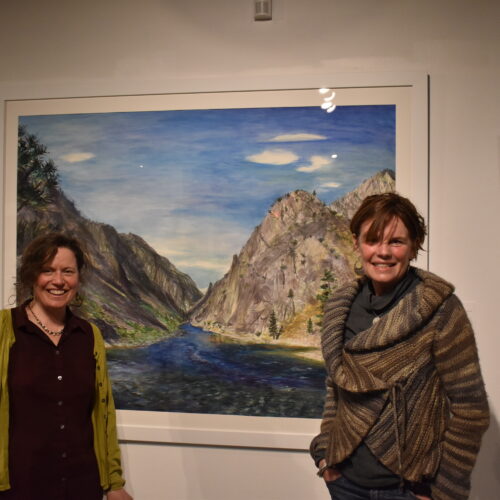 Northwest artists have drawn inspiration from salmon as long as people have walked along the running streams. But, the movement to close four dams on the lower Snake River has some artists, activists and naturalists hopeful that their pieces will not only tug at heartstrings, but also move forward the conversation of salmon conservation and restoration.
Washington Gov. Jay Inslee recently signed budget bills to study removal of the four dams. Activists have been calling for the dam removals in order to preserve and restore salmon populations.
Continue Reading PNW artists' work evokes salmon to educate, inspire change
Read More »