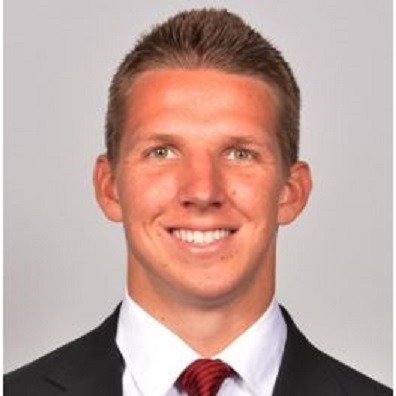 WSU Quarterback Tyler Hilinski Dies, Remembered As Team Leader
Cougar flags flew at half-mast Wednesday as Washington State University mourned the death of football player Tyler Hilinski.
UPDATE, 1/19/2018: A candlelight vigil to remember Hilinski will be held Friday, Jan. 19, at 7 p.m., at the Cougar statue outside Martin Stadium. WSU student government president Jordan Frost says 4,000 candles will be handed out, and police will block off Stadium Way in the area.
Police in Pullman confirmed they were called to an apartment Tuesday afternoon where they found Hilinski dead of an apparent gunshot wound. He had not shown up for football practice earlier in the day.
Pullman police believe it was a suicide, but chief Gary Jenkins says the investigation is ongoing.
"This does look like a suicide but we are going to continue the investigation and follow the evidence where it leads," Jenkins said.
UPDATE, 1/18/2018: Whitman County Coroner Peter Martin ruled Hilinksi's death a suicide, saying he had completed a "detailed forensic examination with toxicology" in a statement emailed to news media.
WSU released a statement Tuesday night on behalf of head coach Mike Leach, saying:
"We are deeply saddened to hear the news of Tyler's passing. He was an incredible young man and everyone who had the privilege of knowing him was better for it," Leach was quoted as saying. "The entire WSU community mourns as thoughts and prayers go out to his family."
A university spokesman said Wednesday it would not hold any press conferences with administrators or athletics staff, instead deferring investigatory questions to Pullman police.
"We're focused on helping students heal," said Phil Weiler, WSU Vice President for Marketing and Communications. "It's not about the university, it's about Tyler and his family."
Jason Gesser, a former WSU quarterback and current assistant athletic director, said on Twitter Tuesday night that Hilinski's family and friends would need more than thoughts and prayers.
"They and everyone connected to this will need love and support for the rest of their lives. #RIP3 Love you always brother,"Gesser tweeted.
Please… all @WSUCougars come together for the Hilinski family and the @wsucougfb family. They will need more than thoughts and prayers. They and everyone connected to this will need love and support for the rest of their lives. #RIP3 Love you always brother https://t.co/6GX934AmTK

— Jason Gesser (@jasongesser) January 17, 2018
Hilinski was a redshirt sophomore on the Cougar football team, backing up starter Luke Falk this season. He played quarterback in WSU's final game this season, the Holiday Bowl, as Falk was injured. He led the Cougars to a triple overtime win against Boise State in early September, carried off the field by cheering fans.
Hilinski, from Claremont, Calif., was thought to be a leading contender for starting quarterback this fall.
WSU was slated to formally announce its new athletic director on Wednesday, Jan. 17, but said the press conference and announcement would be postponed until a later date.
An official cause of death will come from the Whitman County coroner's office, which is conducting an autopsy.
-Additional reporting by Zach Garner
This is a developing story and will be updated as we learn and confirm information.
NOTE: Widely reported details about the cause and manner of Hilinski's death are being withheld by Northwest Public Broadcasting at this time until an official cause of death is confirmed. For more on this ethical consideration, see the "Minimize Harm" section of the SPJ Code of Ethics, which NWPB embraces. Specifically:
– Balance the public's need for information against potential harm or discomfort. Pursuit of the news is not a license for arrogance or undue intrusiveness.
 – Show compassion for those who may be affected by news coverage.
 – Recognize that legal access to information differs from an ethical justification to publish or broadcast.
– Avoid pandering to lurid curiosity, even if others do.