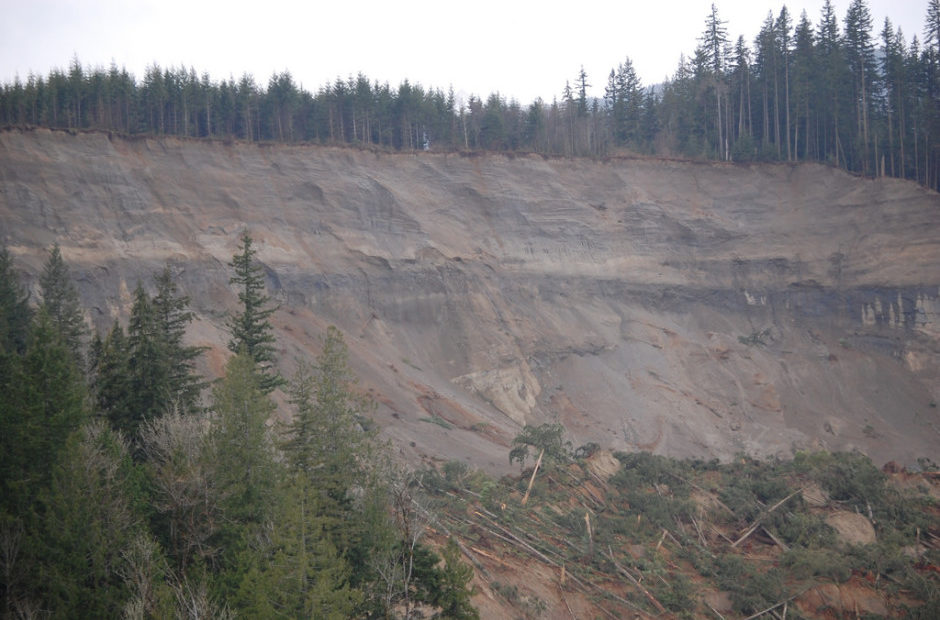 Washington DNR Wants More Time To Decide On Logging Unstable Slopes
In the wake of the Oso landslide and the current situation unfolding at Rattlesnake Ridge, Washington state public lands commissioner Hilary Franz is asking the Legislature for more time to review proposals from timber companies to log potentially unstable slopes.
The Department of Natural Resources (DNR) currently has 30 days to evaluate timber harvest applications for landslide risk.
Franz says giving DNR 60 days instead of 30 would give agency geologists "enough time to make sure we have all the materials, we've reviewed the science, we've gotten on the ground and been able to ensure that the public will be safe pursuant to any logging activities," Franz explains.
It would also give the public time to weigh in on logging proposals, she adds.
The 30-day window was set back in 1974, Franz says, when "we did not have the knowledge and the science that we now have regarding unstable slopes and activities on unstable slopes, and we didn't have the size and number of applications that we are receiving each year."
The Washington Forest Protection Association, a timber industry group, says taking more time to review proposals would create unnecessary delay and uncertainty for timber companies.
"Washington has a very robust forest practices rule system, and this legislation appears to be a duplicative and expensive permitting process," says Cindy Mitchell, an association spokesperson. "It doesn't appear to be an additional level of protections. It's about additional process."
"The idea of allowing analysts enough time to come to a good decision on forest practice applications is really an excellent idea," says David Montgomery, a geomorphologist at the University of Washington who specializes in landslides.
But he said it is also important to have sufficient guidelines rules to guide those decisions, especially when it comes to guiding decisions, like whether to approve an application to log where there is a risk of "reactive landslides."
Franz says she is also looking at updating the rules the Forest Practices Board enforces, but the rule-making process doesn't have to go through the legislature.
Copyright 2018 Earthfix. For more environmental news of the Northwest, see earthfix.info.