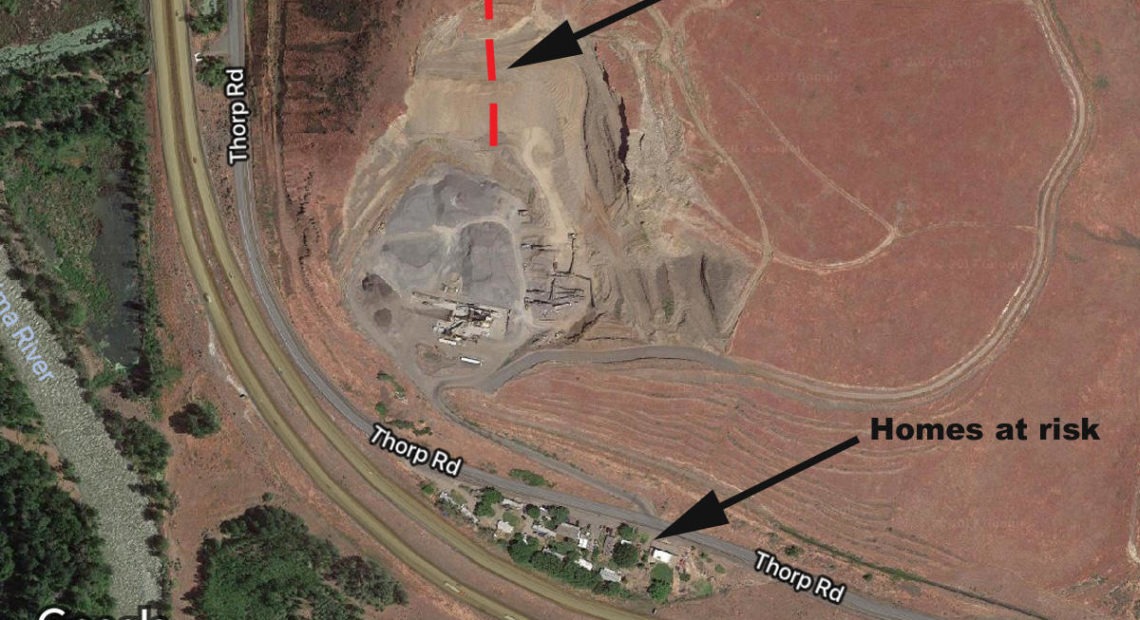 Rattlesnake Ridge: An Ongoing Slide Means Ongoing Coverage
It started with a crack. Then it got bigger.
Then video footage from a drone let everyone have a bird's eye view of how the Rattlesnake Ridge slide outside of Union Gap, Washington, was coming – or sliding – along.
Through the late fall and early winter, there were plenty of stories from Northwest Public Broadcasting and the Northwest News Network and other regional news media. The New York Times even stopped in to write about it (in its very New York Times-y way).
Now, after residents evacuated for well over a month, county, state, tribal and federal officials say … it may be a long time before any "massive, sudden" slide happens. And in the latest development, residents who live just below the slide area near a quarry are told they can return.
Some have. Others found longer-term (and more expensive) housing.
Throughout it all, NWPB and Northwest News Network correspondents were there. And they'll be there in the future, continuing to tell the not-yet-finished story of how Rattlesnake Ridge was much more than a developing landslide. It exposed fissures and cracks in the social safety net just as much as it did in the earth's terrain.
Catch up will all of our Rattlesnake Ridge coverage from the past … and stay tuned for what's coming in the future.