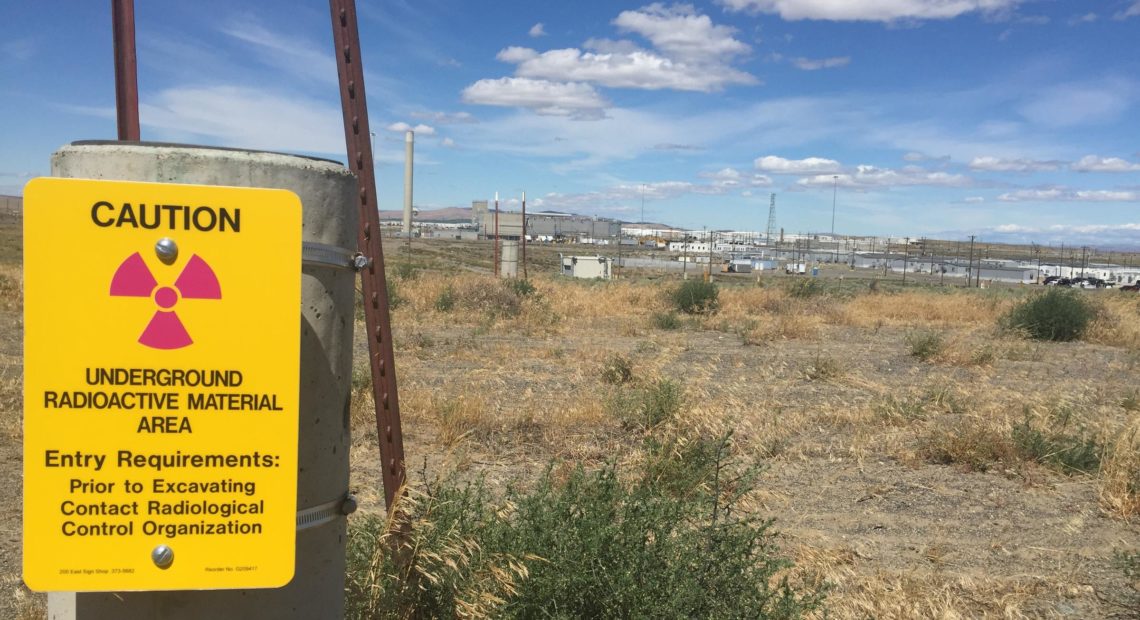 Critics Call Proposed Cuts To Hanford Cleanup Budget 'Downright Dangerous'
Reaction in the Pacific Northwest was swift to President Trump's proposed cuts to the cleanup budget at the Hanford Site.
Sen. Ron Wyden, a Democrat from Oregon, called the proposed $230 million cut "downright dangerous for everyone who lives near the Columbia River."
The budget request released on Monday cuts $61 million from the budget for Hanford's Office of River Protection, and $169 million from the U.S. Department of Energy's Richland Operations Office.
"The president's proposed cuts to Hanford cleanup are extremely disappointing," said Sen. Patty Murray, D-Washington, "especially in the wake of recent events highlighting the hazards that must still be addressed and the risks this cleanup poses to workers, the public, and the environment."
The proposal comes just as the 586-square-mile nuclear reservation in southeast Washington is dealing with a series of setbacks. For example, demolition of the Plutonium Finishing Plant is more than a year behind schedule. And, top officials are struggling to keep radioactive waste from spreading around the demolition site and beyond.
Separately, the tunnel collapse at the PUREX plant last spring had critics calling for more money for expedited cleanup. But money from wastewater cleanup had to be used to mitigate the tunnel and fill it with engineered grout.
Officials watching over the cleanup say the recent emergencies have diverted money away from an already stretched budget.
"We've been saying for quite a while is despite these recurrent disasters, the budget isn't adequate," said Randy Bradbury, an official with the Washington state Department of Ecology in Richland.
"In order to keep the infrastructure stable, a big percentage of their budget goes to that, so only a certain portion goes to actual cleanup. Over time, the price to keep it stable keeps going up. And keeping the infrastructure stable keeps costing more, meaning less real cleanup," Bradbury said.
U.S. Department of Energy Secretary Rick Perry said on a visit to Hanford and the Pacific Northwest National Lab in Richland last summer that his goal "is to make sure we have funding that gets the job done."
A statement issued by Brian Vance, Office of River Protection manager for the U.S. Department of Energy, said the budget proposal "demonstrates the Administration's strong support and commitment to… addressing the environmental legacy of decades of nuclear weapons production and government-sponsored nuclear energy research."
The Trump administration's budget is just a blueprint. Congress will weigh in before before the numbers are finalized.
In a written statement, Sen. Murray said she was confident Congress would not allow the budget cuts at Hanford to stand.
Copyright 2018 Northwest News Network