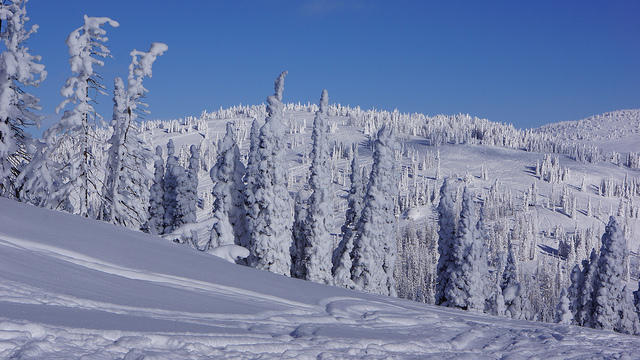 Idaho Snowpack Looking Good For Farmers And River Rafters This Summer
BY FRANKIE BARNHILL, BSPR
Those early March snowstorms did a lot to keep Idaho mountains blanketed, helping to make up the difference for low snow levels earlier this year. According to Ron Abramovich with the Natural Resources Conservation Service, Idaho farmers are in good shape.
"So even with a below-normal snowpack, we're going to see adequate irrigation supplies across the state of Idaho this year," Abramovich said.
That's because last year's historic snowfall created enough storage in reservoirs to keep Idaho fields well-watered. Abramovich says that streams in the central and northern part of the state are flowing at above average rates – which means 2018 should be a great rafting season.
RELATED: Washington Looks Good, But Low Snow Year Will Test Oregon
"There's going to be a great rafting season up on the Payette River and the Main Salmon along with the Middle Fork," Abromovich said. "And the Selway and the Lochsa will really be flowing."
He notes that one exception is in the very southwest corner of the state, where he expects a short rafting season on the Owyhee River.
Copyright 2018 Boise State Public Radio. More at BoiseStatePublicRadio.org