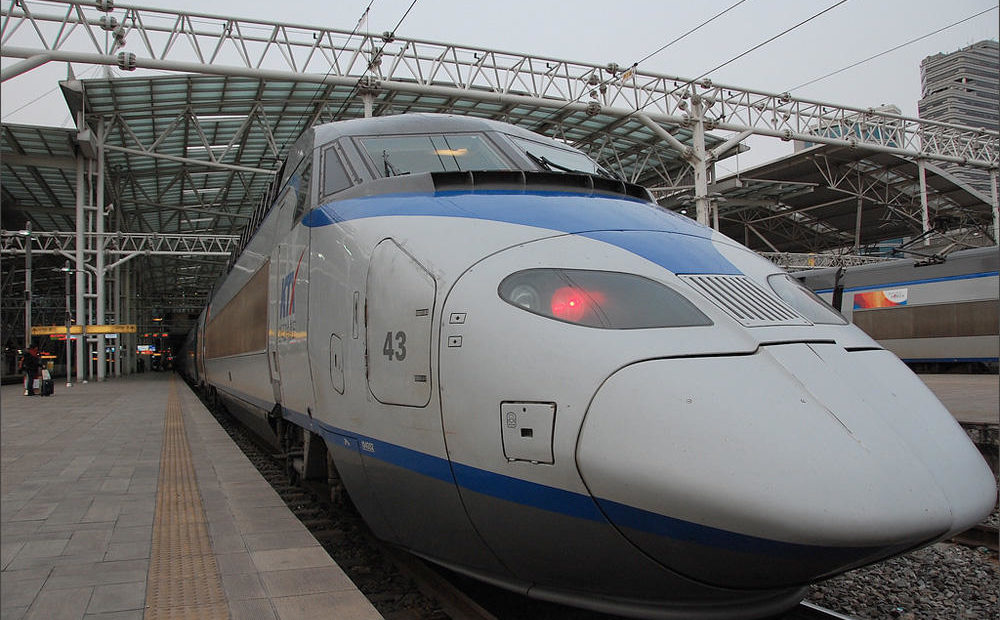 British Columbia Helps Fund Portland-Seattle-Vancouver Bullet Train Feasibility Study
The province of British Columbia will support and has agreed to contribute money to further study of bullet train service from Portland to Seattle to Vancouver.
British Columbia Premier John Horgan spoke approvingly of the possible high speed train at a joint appearance with visiting Washington Gov. Jay Inslee Friday. 
"It's our view that this is an opportunity that we shouldn't let pass by," Horgan said. "It's a physical link between our two jurisdictions and one that will get cars off of the road and will move people and goods in a fast and effective way."
Oregon Gov. Kate Brown told her colleagues earlier in the day in Vancouver that she is on board too, according to Inslee's staff. 
The upcoming business case analysis costing up to $1.2 million would build on a feasibility study completed by consultants for Washington state in December. Neither the states nor the province are committed to actually building a high speed train.
Horgan acknowledged California provides a cautionary example. There a high speed rail link under construction is way over budget and behind schedule. 
In its just-completed 2018 session, the Washington Legislature approved $750,000 for further examination of "ultra-high speed" rail in Cascadia. The second stage study budget total of up to $1.2 million assumes partner contributions such as Friday's announcement that B.C. will kick in $300,000 Canadian (US $230,800).
The Democrat-controlled Legislature gave the Washington State Department of Transportation a June 2019 deadline to deliver the business case analysis report. 
That first study assumed the railway or tube to enable travel speeds in excess of 250 miles per hour would require a substantial amount of tunneling. Depending how much tunneling took place, the study authors estimated a ballpark cost to acquire right-of-way and build a system at between $24 billion to $42 billion. 
A statement from Horgan's office on Friday envisioned a travel time of about 60 minutes between Seattle and Vancouver, Canada, down from the current three hours by automobile.