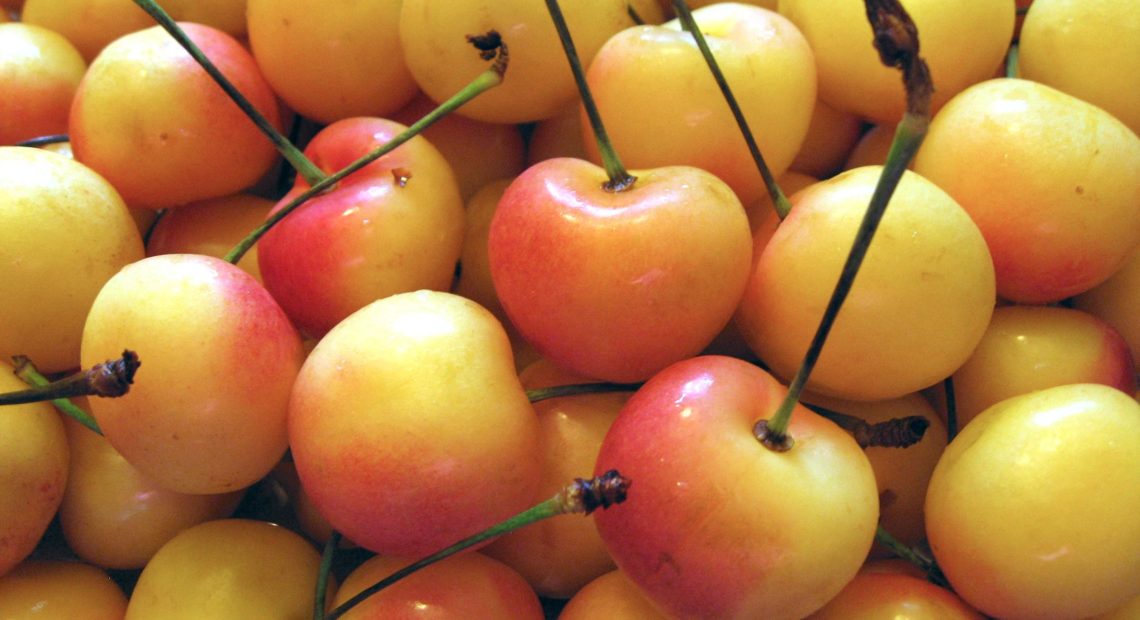 We've Got A Pit-Load Of Exports To China. Will Tariffs Hurt?
New tariffs on exports to China could have a big impact on Washington state. Tariffs went into effect Monday on 128 American products, including fruit, pork and metal pipes, in retaliation for proposed U.S. tariffs on Chinese steel and aluminum.
KUOW listener Adam Busbin heard the news and wondered what that would mean for his home region of Okanogan County, where he grew up commuting to school through cherry and apple orchards.
The short answer? Cherry growers are especially worried.
"Cherries are the ones that will likely be impacted the most if the United States and China don't reach a solution before the season really ramps up in June for our growers," said Kate Woods, vice president of the Northwest Horticultural Council, a group that group represents growers of apples, pears and cherries. 
Washington is the second larger exporter of fresh fruit in the country, earning over $825 million in 2016. The tariffs for cherries, apples, wine and other fruit amount to 15 percent.
China is the largest market for Pacific Northwest cherries, according to Woods. Last year the region exported more than 58 million pounds of cherries to China.
The cherry trees are just starting to bloom, so it's hard to know the full impact yet, Woods said.
"It's really too early to tell because we don't know what the size of the crop is going to be," she said. Likely Chinese consumers will have to pay more or the growers' bottom line will suffer.
Apples and wine are also a concern with the tariffs. 
One concern is that tariffs will push up prices and Chinese consumers may buy less fruit, said Chelan Fresh sales manager Tim Evans. The group conducts business in China for growers across the state.
"With increased cost, you always run the risk of not moving the volume (of fruit) that you need to move," Evans said. "So that's probably our biggest concern at this point."
Copyright 2018 KUOW