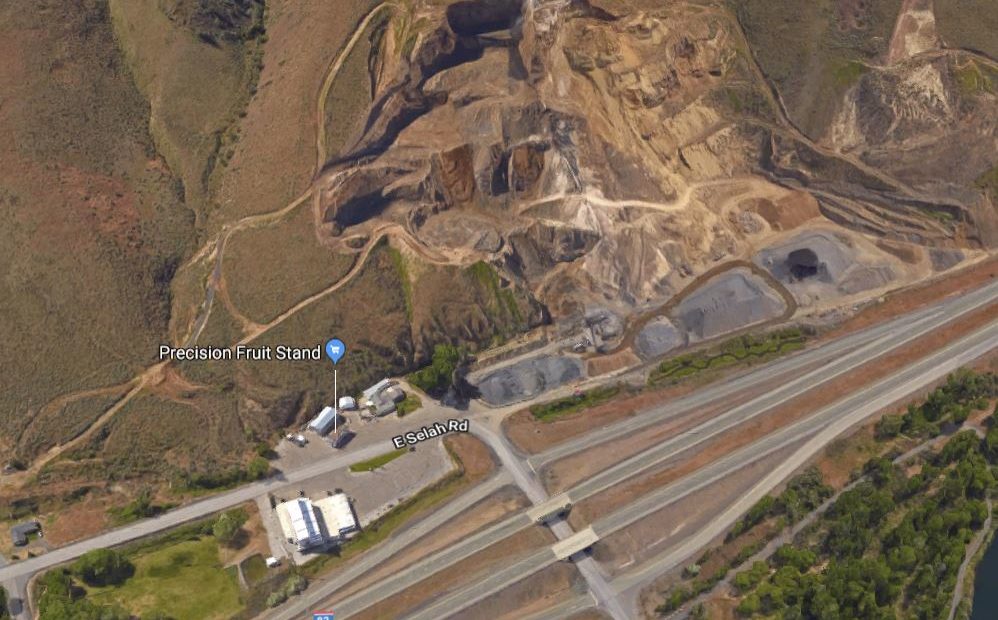 Yakama Nation Says Quarry Expansion Threatens Tribal Burial Site
Yakima County Commissioners voted unanimously Tuesday to support mining operations that the Yakama Nation believes will disturb a Native burial ground.
The battle is three years in the making.
It started in 2015 when Granite Northwest applied to expand their mining operations.
Based near the Yakima River and I-82, Granite's Rowley Quarry is the site of an active gravel mining operation.
The county approved the permit expansion in April 2017. But the Yakama Nation filed an appeal the same month. The county hearing examiner reviewed the appeal and affirmed the permit expansion in January of this year. The Yakama Nation appealed the hearing examiner's decision.
The Yakama Nation has twice appealed county decisions that support the mining expansion. Past archaeologists have noted talus pit burials, or what was once an indigenous cemetery.
The tribes said in a statement that "any expansion of mining operations threatens desecration if not outright destruction of the Yakama Nation ancestors and cultural resources."
Commissioner Mike Leita explained his vote to approve the quarry expansion this way:
"I find myself believing that the Hearing Examiner did a thorough, extensive job and gave ample opportunities for all parties to express their viewpoints. So therefore I am speaking in favor."
Leita and all his fellow commissioners voted to allow Granite to expand its operations.
If human remains were found at Rowley Quarry, state law demands a 75-foot buffer to protect the remains, with further outreach to tribes and the Washington Department of Archeology and Historic Preservation.
See a map of the area below: