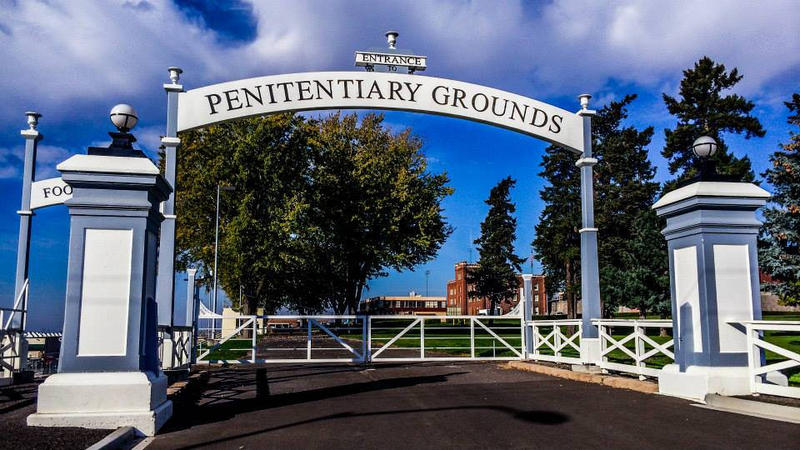 Disability Rights Group Sues Over Walla Walla Penitentiary Treatment Of Inmates With Mental Illness
At the Washington State Penitentiary in Walla Walla, inmates with mental illness are locked down in their cells for up to 16 hours a day, even if they pose little risk. That's one of the allegations in a lawsuit Disability Rights Washington plans to file in federal court in Spokane on Monday.
According to the complaint, inmates with mental illness who qualify as minimum and medium security are held in close custody units at the state penitentiary in order to receive mental health services. Close custody is just below maximum security.
In close custody, the complaint said, inmates spend most of their days in their cells and have limited access to the communal dayroom and outside recreation areas.
"And it doesn't matter if you have followed the rules and you have had no infractions for years," said Rachael Seevers, an attorney for Disability Rights Washington. "You'll stay in this restrictive custody, which really eliminates that sort of incentive for people."
The lawsuit alleges the conditions at Walla Walla constitute a violation of the Americans with Disabilities Act.
"Solely due to their disability, these inmates have limited access to yard, dayroom, educational programming, and job assignments, all prison programs that they are otherwise qualified to access," the complaint says.
As of November 2017,  as many as 70 low and medium custody inmates with mental illness were being held in close custody units at Walla Walla, according to Disability Rights Washington. The organization first started investigating the conditions in 2016 after receiving complaints from inmates. Since then, Disability Rights Washington said, efforts to resolve the issue have been unsuccessful, despite meeting on "multiple occasions" with the Washington Department of Corrections.
In a statement Sunday, DOC did not comment directly on the pending lawsuit, but said it "greatly values its collaborative, working relationship with Disability Rights Washington." The statement went on to say that DOC and DRW are striving "to improve conditions, treatment, and services for those re-entering our communities."
At Walla Walla, inmates in need of mental health treatment are held in what are known as the BAR units, short for Baker, Adams and Rainier. They are all close custody units. By contrast, the Special Offenders Unit for inmates with mental illness at the Monroe Correctional Complex has a mix of minimum, medium  and close custody cells.
One minimum custody inmate who has spent time in both prisons told Disability Rights Washington investigators that at Monroe he could "come and go freely" from his cell and described "vastly increased access to fresh air and outdoor space."