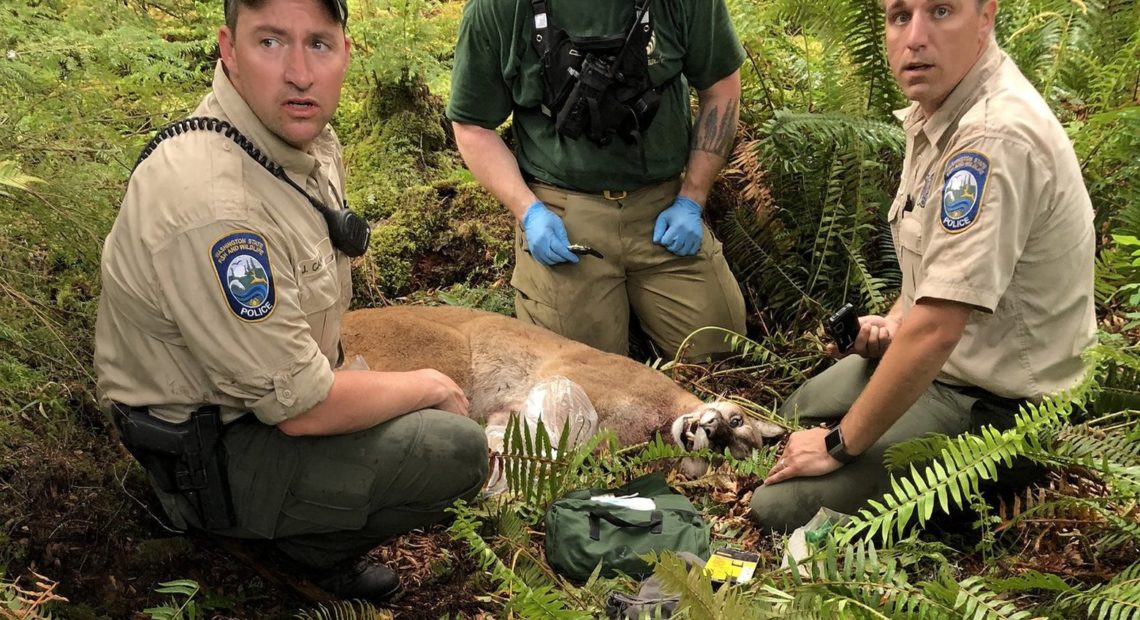 Cougar Attack Kills And Injures Mountain Bikers Near North Bend, Washington
NOTE: This story has been updated to reflect updated information, including the identities of the victims.
A rare attack by a cougar killed a Washington state resident Saturday, May 19 and seriously injured another.
It happened in the wooded foothills north of Mount Si outside North Bend. The friends were mountain biking when they encountered a cougar Saturday morning.
As recounted later by police, the two bikers did the right thing – they made noise, acted big. The cougar shied away, but then circled back and chased down both bikers. One got away, but the other did not. The survivor rode several miles to get cell phone reception and called 911. He was airlifted to a Seattle hospital in serious condition.
State Fish and Wildlife officers tracked down the big male cat believed responsible and shot and killed it Saturday afternoon. 
The cougar's remains have been sent to Washington State University's veterinary lab in Pullman for examination. State wildlife officials say the extremely rare deadly attack – the first in the state in nearly 100 years – is suspicious for the way the cougar behaved. They say the male cougar appears emaciated and underweight, and kept attacking despite the victims trying to fend off the attack in ways they say were correct. 
The person killed was identified as 32-year-old S.J. Brooks of Seattle. Brooks' friend, 31-year-old Issac Sederbaum, was attacked but survived and has since been discharged from Harborview Medical Center in Seattle.
After the cougar attacked Brooks, Sederbaum managed to ride off, looking back to see Brooks being dragged into the trees, police said.
When rescuers arrived, it took about half an hour to find Brooks, who was dead in what appeared to be a den-like area. An officer shot at it, and it ran off. Several hours later, Washington Department of Fish and Wildlife agents used dogs to track it to a nearby tree. They shot and killed it.
Authorities plan to match DNA taken from the animal with DNA from the victims to be certain they killed the right cougar. They also plan to examine the cougar to see what might have been wrong with it.
There are an estimated 2,000 cougars in Washington. Until the 1960s, the state paid hunters a bounty for killing them. Now, it allows 250 to be hunted in 50 designated zones.
While they are sometimes known to kill livestock or pets, and though one even found its way into a park in Seattle in 2009, encounters with people in Washington state are rare.
Fatal attacks by cougars on humans are highly unusual. This is only the second death in Washington in the past 94 years. However, the state Department of Fish & Wildlife says significantly more cougar attacks have been reported in western North America over the past two decades than in the 80 years before.
The last known fatality in Washington by a cougar happened in 1924 in Okanogan County.
Additional reporting by the Associated Press