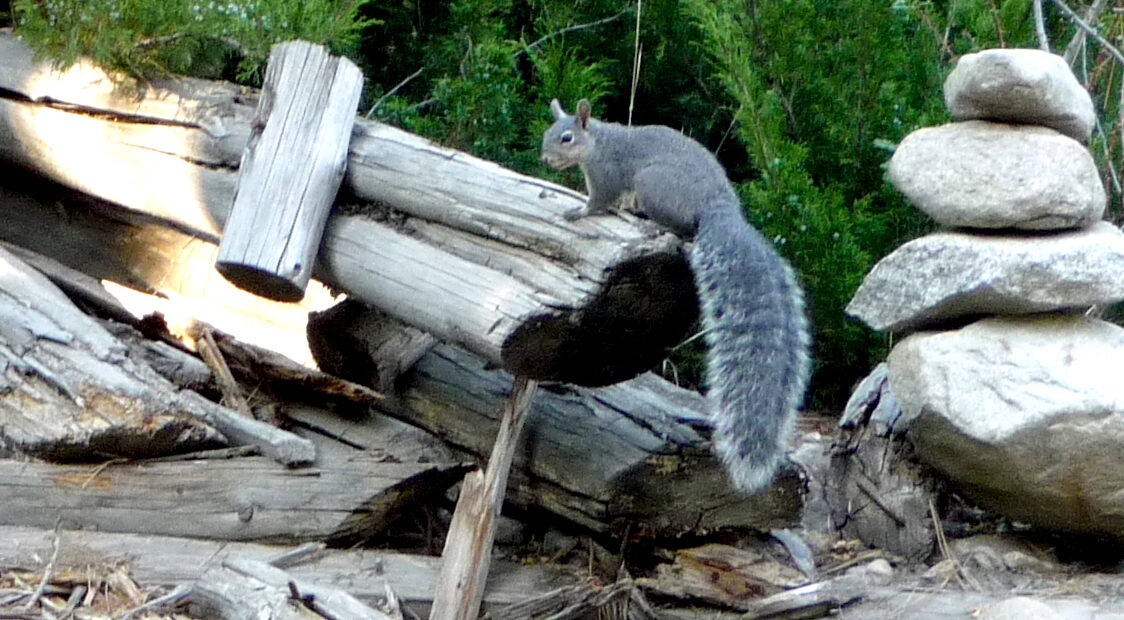 Washington may upgrade Western gray squirrel to 'endangered' status
Washington's Western gray squirrels are in trouble. So much so that state officials are considering uplisting the squirrels from threatened to endangered. The change comes after a periodic status review.
It's getting harder to find a Western gray squirrel in the state. Right now, they mostly live in a few spots: the Okanogan, in north-central Washington; Klickitat County, near the Columbia River; and in the South Sound area. Historically, these large, tree squirrels commonly roamed low- to mid-elevation forests, where they could find lots of oaks, pines and Douglas firs.
Declining habitat is a big problem for the squirrels. Biologists say their habitat has changed because of timber harvests, wildfires, land conversion and climate change.
Mary Linders, a wildlife biologist with the Washington Department of Fish and Wildlife, said they're seeing fewer and fewer squirrels within known habitat, a big reason to bump them up to endangered status.
"The work we do is not easy," Linders said. "In wildlife biology, we often talk about the fact that really, we hand off the baton. It's rare that we get to just sort of fix a problem like this within the time span of a single career. It is difficult to watch for sure."
The squirrels like forests "on the edge" — forests with full canopies that transition from dry conifers to deciduous trees, Linders said. The squirrels also like open spaces where they're safe from predators.
The squirrels, she said, can make for good snacks for other wildlife.
During a master's project in the 1990s, Linders said she watched as a squirrel with a telemetry collar suddenly and quickly changed directions.
"I was like, 'What the heck? How did it go so fast in a completely different direction?'" she said. "It turned out that it had actually been taken by a goshawk."
Besides being prey, the squirrels have an important role to play in the ecosystem, she said. They help spread out truffle spores that attach to tree roots, which helps the trees take up water and nutrients for the soil.
While it can be difficult to spot Western gray squirrels now, Linders said she wished more people could see the large, gun-metal gray squirrels.
"People will come in and they'll say, 'Oh, my gosh, I saw a squirrel. It was as big as a cat!'" she said. "They're renowned for being the largest tree squirrel in this region."
The department is opening a comment period on the Western gray squirrel's potential status change through Oct. 2. They'll accept written and virtual public comments.