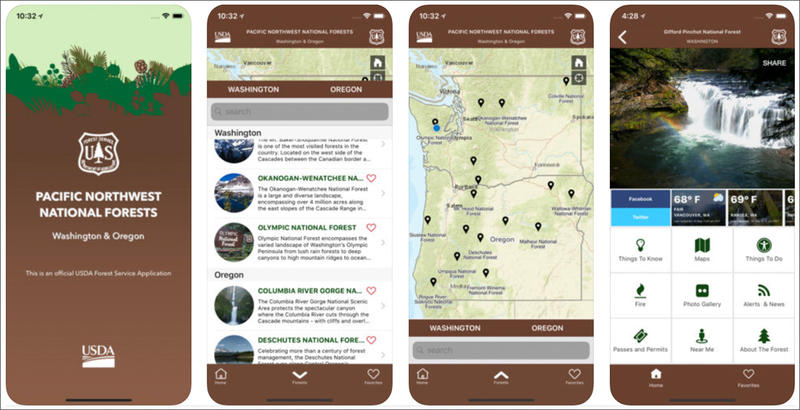 New Forest Service App For Northwest Is First Of Its Kind
If you're looking to get outside on Memorial Day weekend, you might first check your phone. The U.S. Forest Service launched a mobile app this week that provides trail maps and updates on wildfires and road conditions for all of the Pacific Northwest's national forests, a national grassland and one scenic area.
According to the Forest Service, 15 million visitors flock to National Forests in Oregon and Washington each year and half of them use a mobile device to access maps and other recreation information.
But the Forest Service's website isn't mobile friendly. So, the agency decided to develop an app that compiles information for all of the public lands it manages in the region. According to a press release, it's the agency's first mobile app that covers an entire region.
The app provides details on everything from picnic areas to swimming holes. Users can get current weather reports, find information about wildfires, road and trail conditions and scroll through a photo gallery.
Currently, the app is only available to Apple iOS users on iPhones and iPads. The Forest Service plans to release an Android version "very soon."
Copyright 2018 Northwest News Network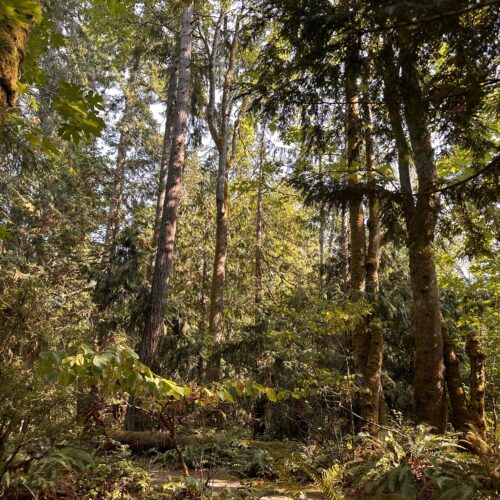 Moss drapes over trees in Olympic National Park like the table dressings of fairies and the blankets of sprites. This place inspires writers — from amateurs to poets to public radio reporters — and welcomes visitors each year into its majesty.
Our national parks tend to do that; be places of awe-inspiring beauty, great adventures through bushwhacking and overnights surrounded by stars, or casual days trips on paved roads for vehicle passengers to marvel at the great outdoors from the comfort of a sedan. Continue Reading Tales of the forests through which we tromp
Read More »