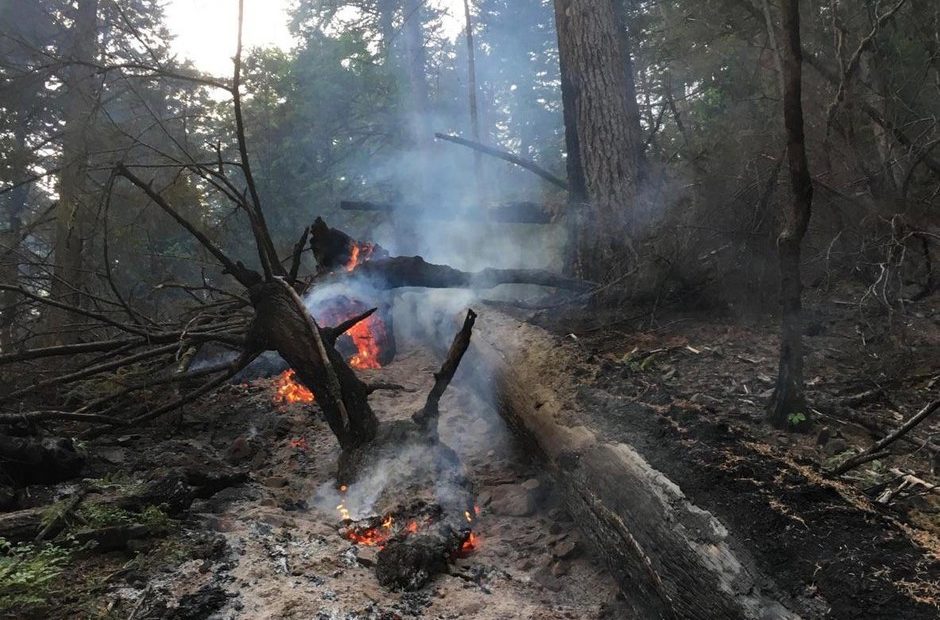 You Thought The Eagle Creek Fire Was Out? Think Again.
You probably thought the Eagle Creek Fire in the Columbia River Gorge had died out — but no.
A small hot spot flared up early Tuesday morning about a half-mile east of the Herman Creek Trailhead.
It's less than a quarter of an acre with little chance that it will spread. Firefighters are using nearby creek water to extinguish it.
Rachel Pawlitz with the U.S. Forest Service said this is why the fire was never declared out even though it was fully contained in November.
"Fires can be burning underground in organic matter we call duff, in the roots of large trees, deep within this large timber and actually can still have heat in them through the fall rains, winter snow and spring rains," she said. "And then here we are again. It's late spring, on the verge of summer. Things are starting to dry out, and that heat was being held here that whole time."
As the forest dries out, hot spots can flare up, Pawlitz said. It's one of the reasons some areas of the forest are still closed off to the public.
"It's a reminder that we need to keep a close eye on this fire," she said. "We're going to respond quickly if anything flares up."
The Forest Service advises everyone to put their campfires completely out and call 911 if they see the forest burning.