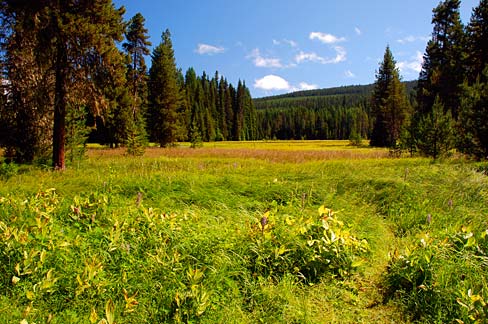 Summer Music Festivals 2018
The warm, late-spring weather of recent weeks is a reminder that summer is just around the corner. A highlight of the season is the abundance of classical music festivals throughout the Northwest. Indoor and outdoor festivals bring local, national and international talent to perform across the region. Here's a look at what's in store this summer.
The Walla Walla Chamber Music Festival offers recitals and concerts scattered throughout the Walla Walla and Touchet Valleys in June. Many recitals are hosted at wineries, restaurants and even the library, so it's a good idea to get tickets early. This year the festival welcomes back genre-bending PROJECT Trio. June 7 – 30.
This is the Silver Anniversary of the Bellingham Festival of Music, and they are bringing in  international stars to mark the occasion, including Inon Barnatan and International Tchaikovsky Competition Gold Medalist, Narek Hakhnazaryan. June 30 – July 20.
The Seattle Chamber Music Society's Summer Festival offers 12 concerts in July, including pre-concert recitals with featured artists, a fun family concert at Benaroya Hall and a recital in the park. July 2 – 28.
Classical Music against the backdrop of the Cascade mountains? What's not to love? The 24th annual Icicle Creek Chamber Music Festival features six Festival Concerts and three Young Artist Concerts over three weeks. NWPB's Gillian Coldsnow and Anjuli Dodhia will attend – and Gillian will emcee – the July 14 concert and hope to see you there. July 6 – 21.
The Olympic Music Festival comprises 13 weekend afternoon concerts and includes a collaboration with the musicians from GardenMusic. The festival is hosted at Fort Worden State Park in Port Townsend. With sandy beaches, kayak rentals, hiking trails and so much to explore, you might want to plan to arrive early or stay late. July 14 – September 9.
James Ehnes is the Artistic Director for the SCMS, and he is  making a highly-anticipated appearance at the Victoria Summer Music Festival this year, along with a roster of world-class musicians. The festival includes six concerts at the University of Victoria. June 26 – August 13.
Just because it's called a Bach festival doesn't mean it's all Baroque! The Lake Chelan Bach Fest is nearly two weeks long and jam-packed with music in many styles, from jazz to pops to, yes, Baroque. Be sure to say "hello" to NWPB this summer – Gillian Coldsnow will be emceeing their July 13th concert and Anjuli Dodhia will be in attendance. July 5 – 14.
The Methow Valley Chamber Music Festival is hosted at Signal Hill Ranch in a converted barn with a spectacular view of the Cascades.  Enjoy classical music with breathtaking mountain views this summer – and be sure to join the musicians  around the fire pit after each concert. July 26 – August 4.
What's better than an island get-away? One with classical music. You'll have to take the ferry to get there, and it is definitely worth the trip. The Orcas Island Chamber Music Festival's 21st season boasts performances by festival favorites, all-star ensembles and a great variety of music including all six of Bach's Brandenburg Concerti! August 3 – 18.