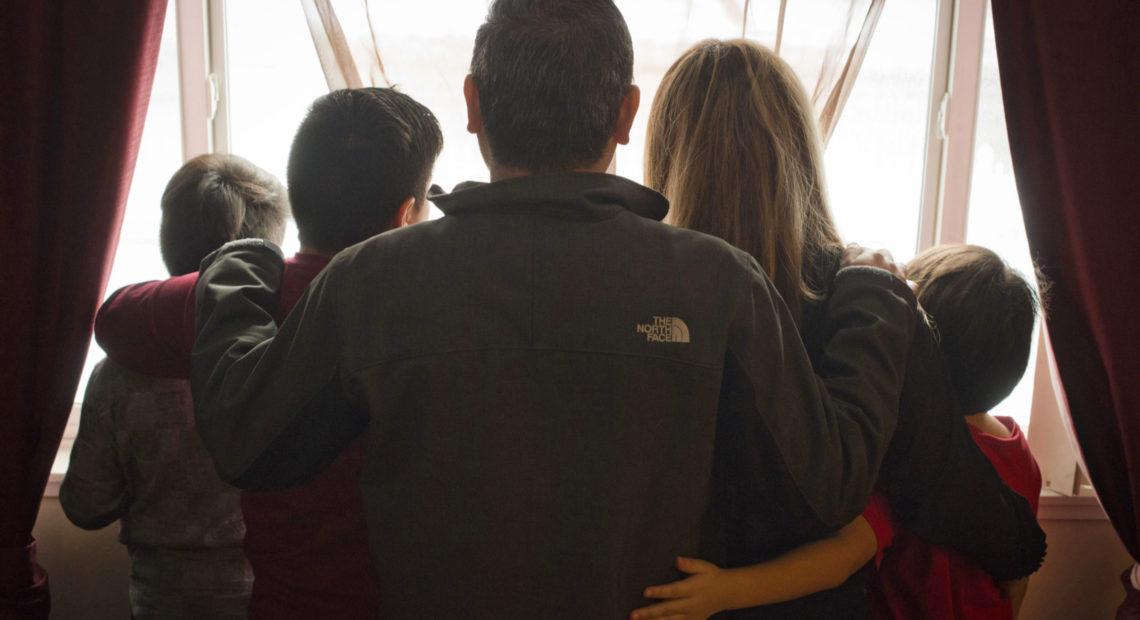 Washington And Oregon Plan To Sue Over Family Separation
BY LAUREN DAKE & CONRAD WILSON
Washington Attorney General Bob Ferguson and Oregon Attorney General Ellen Rosenblum plan to sue the Trump administration to ensure children who were separated from their parents at the U.S.-Mexico border are reunited.
After intense political pressure, President Trump signed an executive order Wednesday that ends the separation of families by placing parents and children together in detention centers together.
But the Democratic attorneys general said the president's move doesn't go far enough.
"The President's order says that children will be held with parents 'indefinitely,' but where? Children certainly do not belong behind bars — even with their parents," Rosenblum said in a statement.
The multi-state lawsuit is expected to be filed as early as next week.
The debate over the Trump administration's practice of separating children from their parents has infiltrated politics at every level. The public outrage has also prompted the two candidates vying for Oregon's top job to call for the reunification of families and an end to what they both consider an inhumane practice.
On Thursday, Gov. Kate Brown took on a familiar role, blasting the Trump administration for what she called the president's "reign of terror."
"We've heard small children crying out for their parents and relatives. Crying out for comfort, love and safety. It's appalling to me that these children are being used as political pawns by the White House," Brown said. "And it's abhorrent that the president should promote his executive order as some sort of victory. This shouldn't happen here."
Brown said she's still hoping to receive more information from the federal government as to how many children separated from their parents are in Oregon and where they are located.
"As you know, we have four youth here in Oregon that we are aware of," Brown said. "We are working very hard to find out if there are any additional children or babies in the state of Oregon. We want to make sure they are safe and we want to make sure they have adequate services."
Her GOP opponent in the gubernatorial race, Knute Buehler, also called on Trump early to end the zero tolerance policy of splitting families, calling it "un-American."
"Certainly we have to keep families together, that's the most important thing," Buehler said, noting his grandparents fled Germany and came to Oregon after World War I. "We're a nation of immigrants. Lots of families have come to this country seeking freedom and opportunity and we have to allow that to happen."
But he also echoed some Republicans on the national stage when he said "we're a nation of laws" and it's time to "come up with a secure plan for our borders."
If elected, Buehler said, he would use the position of governor to put political pressure on the federal government and refrain from offering support, such as sending the state's National Guard to the border for policies he opposed.
Buehler calls himself an independent-minded Republican who isn't afraid to criticize federal policies. But he stopped short of denouncing the president.
"When I see wrongdoing, I'll call it out and this is one of those situations where it's not good policy for our country or our state," he said.
Any immigration fix, Buehler said, needs to be developed with an "open mind and caring heart."