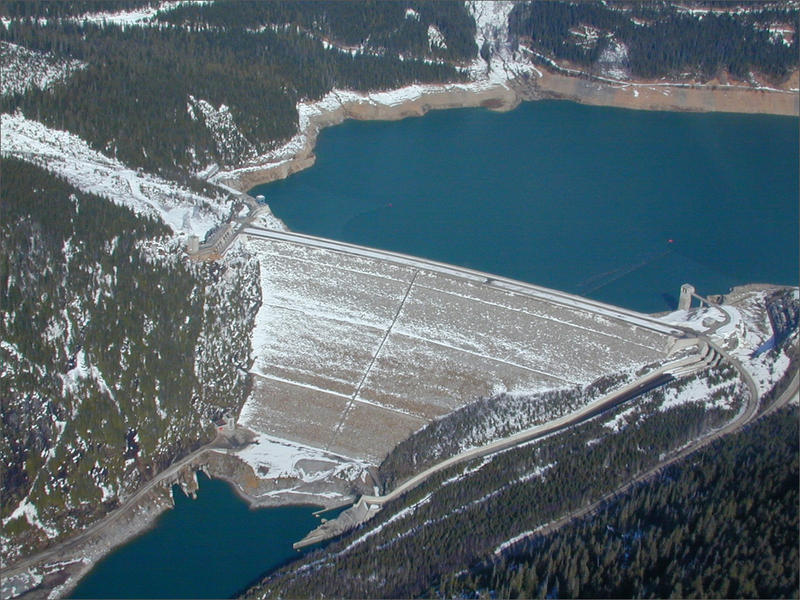 Groups Again Call On Columbia River Treaty Negotiators To Include Tribes
The U.S. State Department will host a town hall meeting in Portland Thursday, Sept. 6, on the renegotiation of the Columbia River Treaty.
Last week, more than 30 conservation, fishing and faith-based organizations signed on to a letter that argues local voices are being left out of the process. The group is urging the State Department to include a tribal representative in the negotiations. That request has been made during at least two other town hall meetings this year.
The group also argues the current treaty doesn't fully account for ecosystem health and function along the Columbia River. The 1964 agreement between the United States and Canada governs hydropower and flood control along the river.
Among the seven recommendations outlined in the letter is the establishment of a water-banking, or lease-like system that would help ensure adequate water flows for fish in low water years. The group also wants to see the establishment of advisory committees that can provide consultation to the U.S. negotiating team. The group says a "primary deficiency of current treaty," is the inability of specific groups affected by dams on the Columbia River to provide input.
In an email, a State Department spokesperson says town hall meetings demonstrate a willingness to welcome input from Columbia River Basin communities and that the negotiating team "[intends] to address ecosystem benefits… with Canadian colleagues."
The statement goes on to say that "in [the department's] foreign policy judgement, the best way… to conclude a successful agreement with Canada … is to limit the negotiating team to federal agencies."
COLUMBIA RIVER TREATY TOWN HALL PUBLIC MEETING:
When: Thursday, Sept. 6, 2018
Time: 5:30 – 7 p.m.
Where: Portland
Bonneville Power Administration Rates Hearing Room
1201 Llyod Blvd Suite 200
(11th Avenue Holladay Park Max Light Rail Stop)