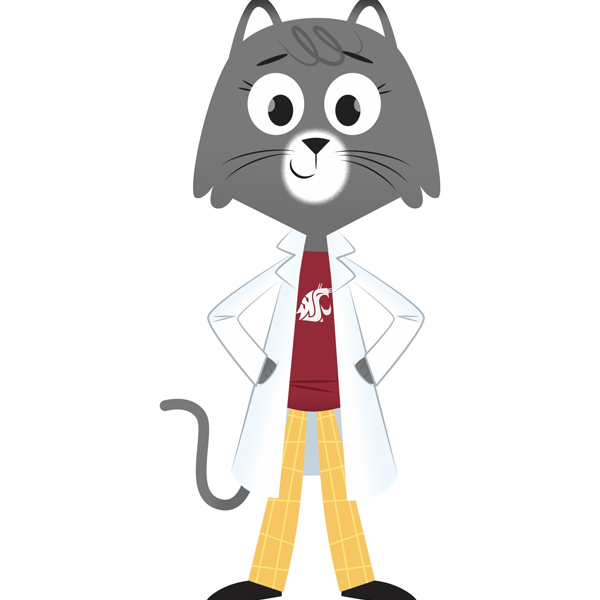 Back To School With Dr. U
With school back in session, we couldn't think of a better way for kids to get excited about science than through Washington State University's own Dr. Universe!
Northwest Public Broadcasting is teaming with Washington State University's Communications team to bring Dr. Universe to life, well at least to an animated series.
Here's what Dr. U has to say about our project:
Hi, there. I'm Dr. Universe.

Ever since I was a kitten, I've been digging in the dirt, gazing at the stars and exploring new places. I asked lots of questions like: Why do we get hairballs? Why are lasers so fascinating? Why do we have to sleep?

If you're anything like me, you've got lots of questions about our world.

With help from my friends at Washington State University and Northwest Public Broadcasting, we're investigating tough and smart questions from curious kids around the world, kids just like you.

~ Dr. Universe
Beginning Sept. 10 you can see Dr. Universe answer questions during PBS Kids on Northwest Public Broadcasting or you can find her at nwpb.org/dr-universe.
To get your questions featured on-air and online simply head over to this website.